"We cannot solve our problems with the same thinking we used when we created them." Einstein may or may not have said these words——it's one of many unsourced attributions that clog up inspirational quote sites around the web——but their sentiment offers an acute abstract of the creative psyche; that lateral thinkers create solutions by seeing problems differently to others. Pablo Pardo is one of those people.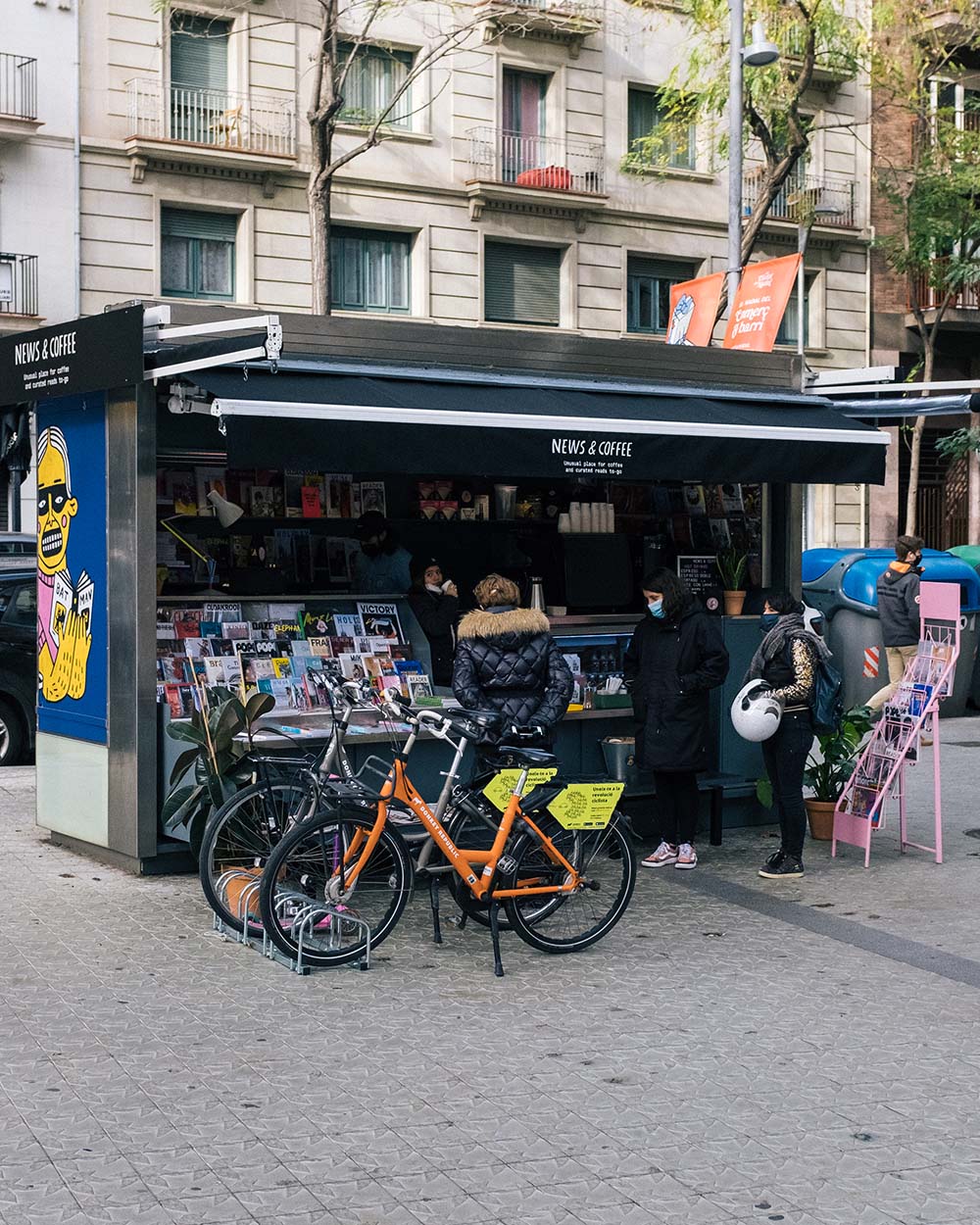 Originally from Argentina, Pablo arrived in Barcelona at the beginning of the 21st century, falling by default into the world of hospitality. Learning on the job at a five star hotel, assisting on a millionaire's private yacht, and grafting day and night at the famous Terraza Martinez, but his true calling would manifest itself as a 'hospitality consultant'. Helping in the opening of projects from Rooftop Smokehouse to Casa Bonay, Pablo is an ideas man, and News & Coffee is the embodiment of that quality.
A familiar sight throughout the streets of the city, Barcelona's 'quioscos' have not moved with the times; the traditional newsstands attempting to supplement missing income from plummeting newspaper sales with tacky souvenirs and cheap plastic toys. Pardo saw something that others had looked straight through: a genuine future for these ailing cornerstones of the community. As is the case with all great ideas, simplicity is key. Keep the newspapers, sure, but replace the tat with craft coffee, independent magazines, and a joie de vivre. With music pumping, friendly faces, and racks upon racks of eye candy, Pablo's quiosco is a new beginning.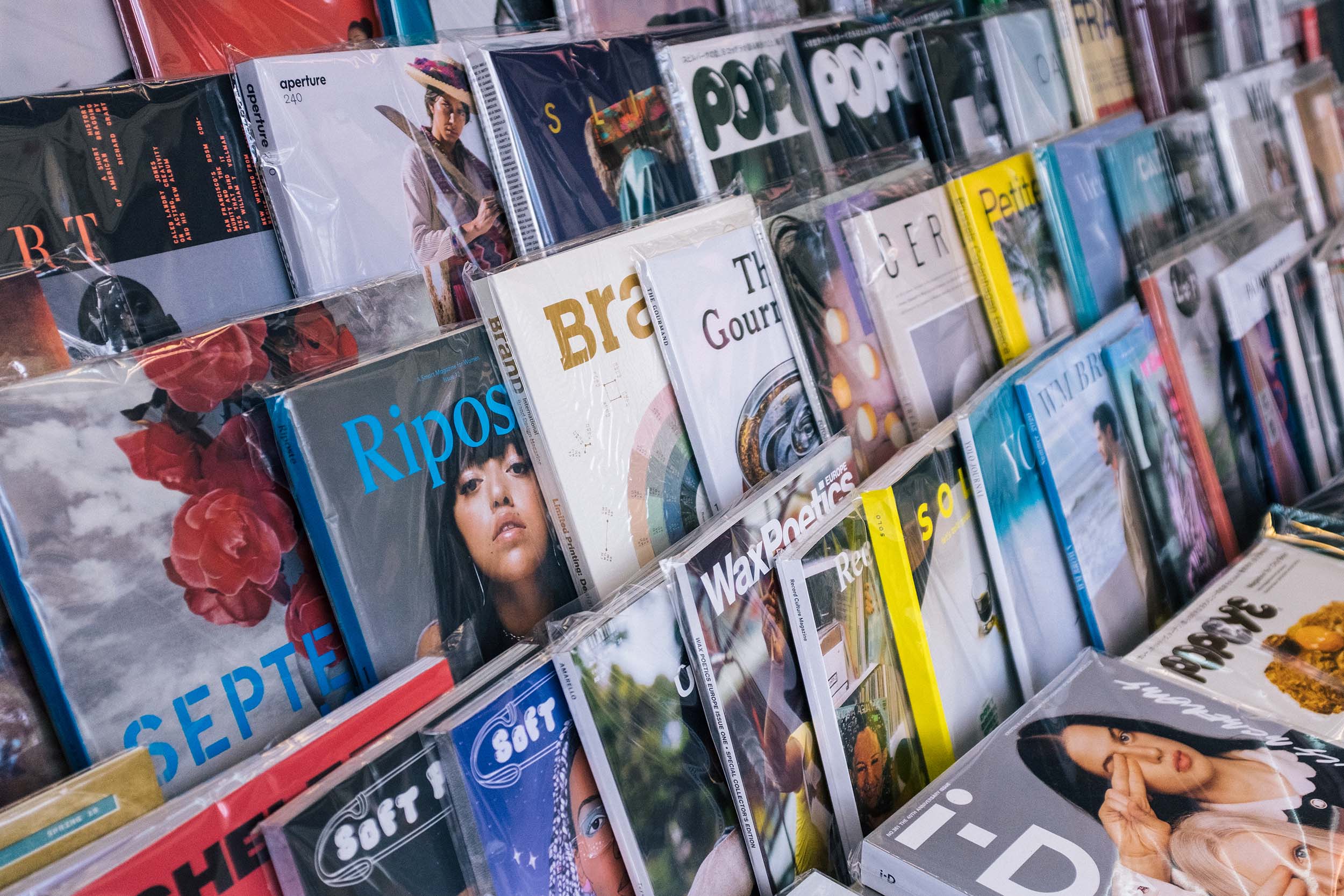 "For me the success of projects depend on the people behind them," he explains of the special vibe that News & Coffee has become known for. "People are the key, creating an environment where you identify with music, staff, and so on … I believe that everything has to have a memory that reconnects you to a moment in life; a moment that allows you to feel something more for a project or space." In News & Coffee, that moment is the joy of discovery, scanning the inspiring covers of indie titles; it's the smell of fresh artisan coffee; the sounds of '90s hip hop. It doesn't seem much, but it's a moment that can set your day on the right track.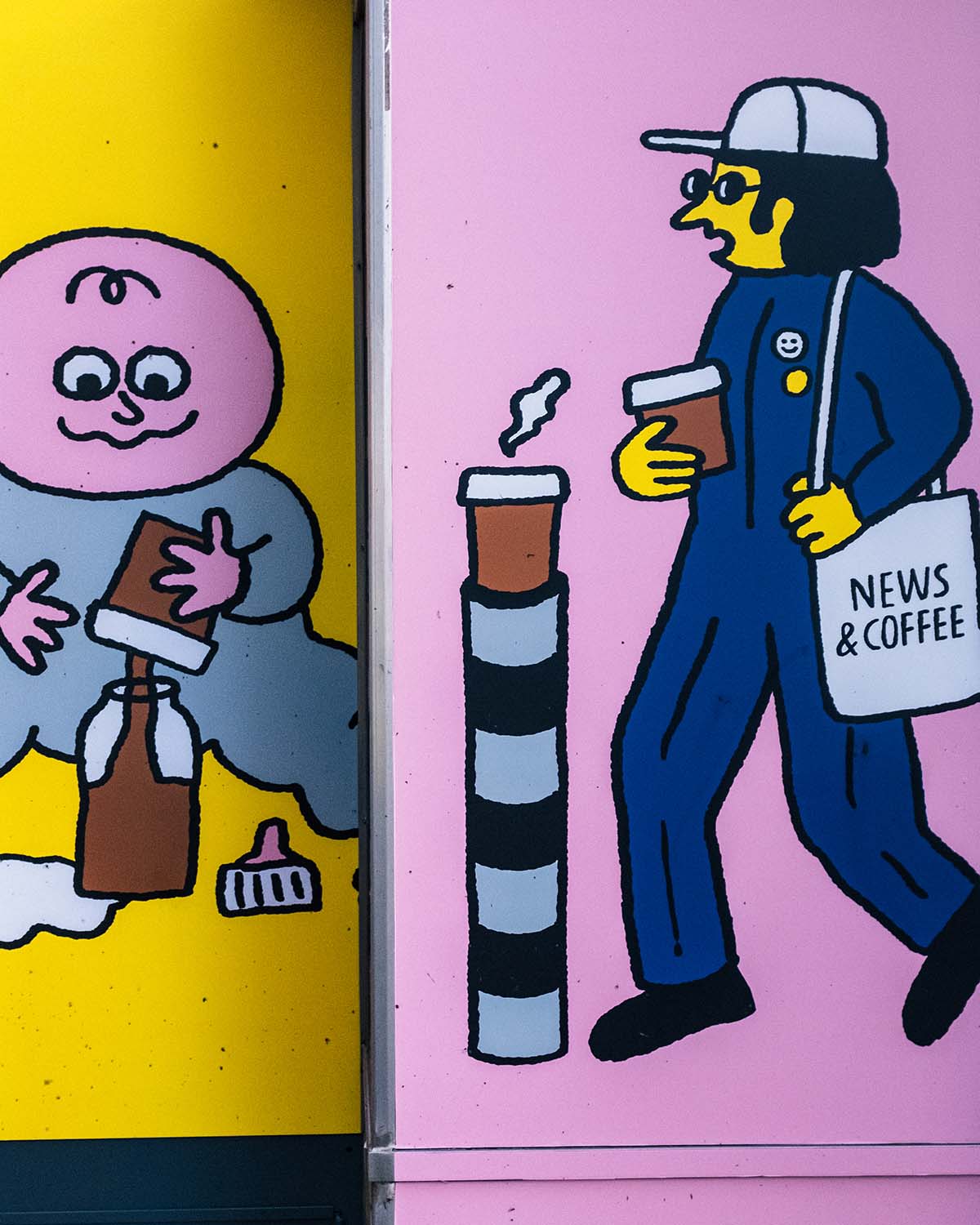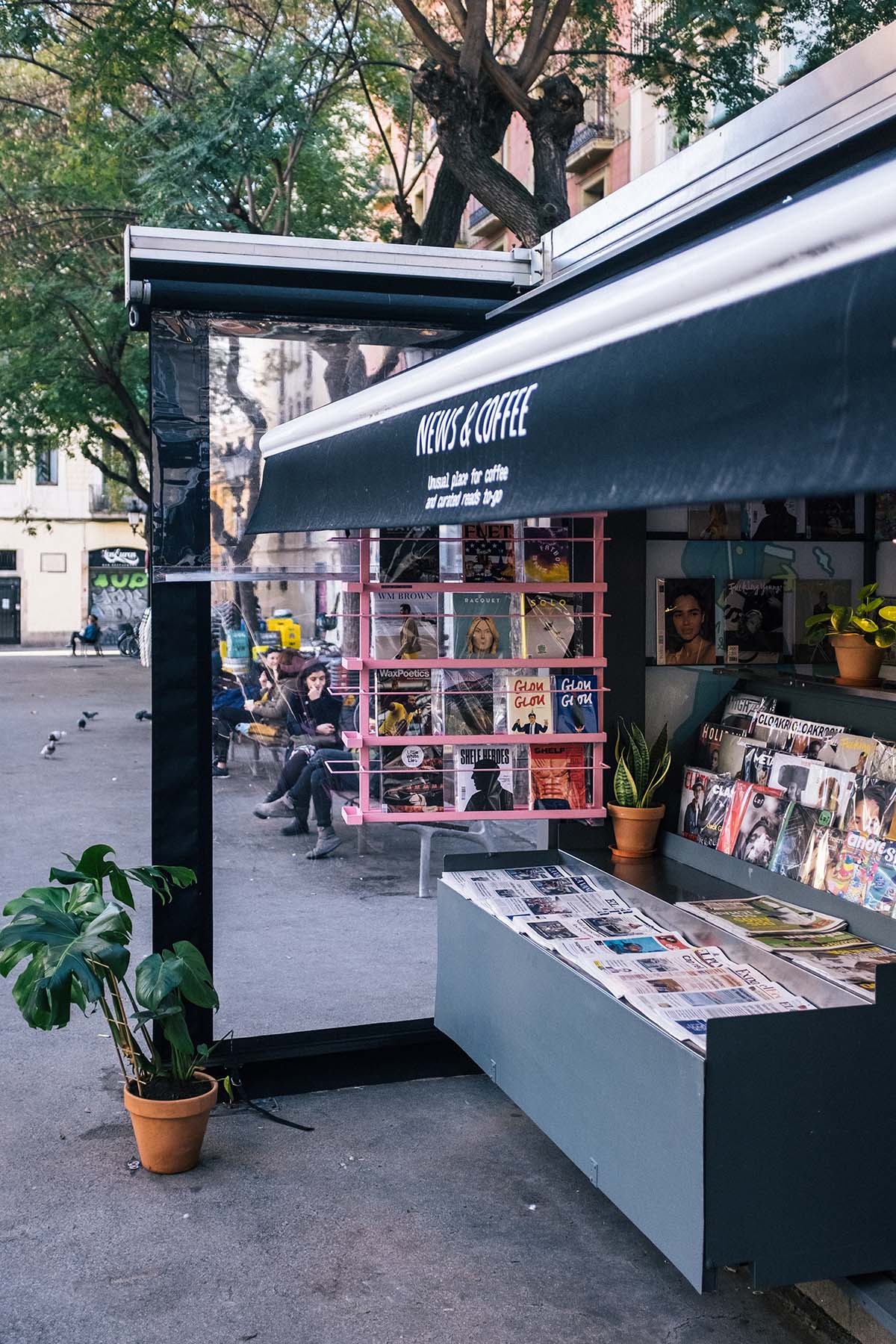 And the people behind the project? Pablo has a knack of surrounding himself with the right faces for a particular venture, and each of those involved here bring with them singular expertise that transforms a simple proposition into a winning formula. "What I like is that we share the same values and the way that we see the world around us," says the Argentine of the News & Coffee crew. "To know that every simple detail can bring about big changes."
Turning simple details into a cohesive project that now boasts three kiosks across the city are: Antwerp-born, Yaël Huppert, an internationally recognised painter who oversees the editorial selection of indie titles; coffee expert, Davide Datti; and Gautier Robial, who is in charge of News & Coffee's strategic development and growth. A Belgian, an Italian, a Frenchman and an Argentine——international influence with backgrounds that span the fashion industry, fine art, hospitality and getting technical with high-end coffee machines. Simplicity is at the core of News & Coffee, but the team behind it bring astute attention to detail that has been critical in its rapid rise.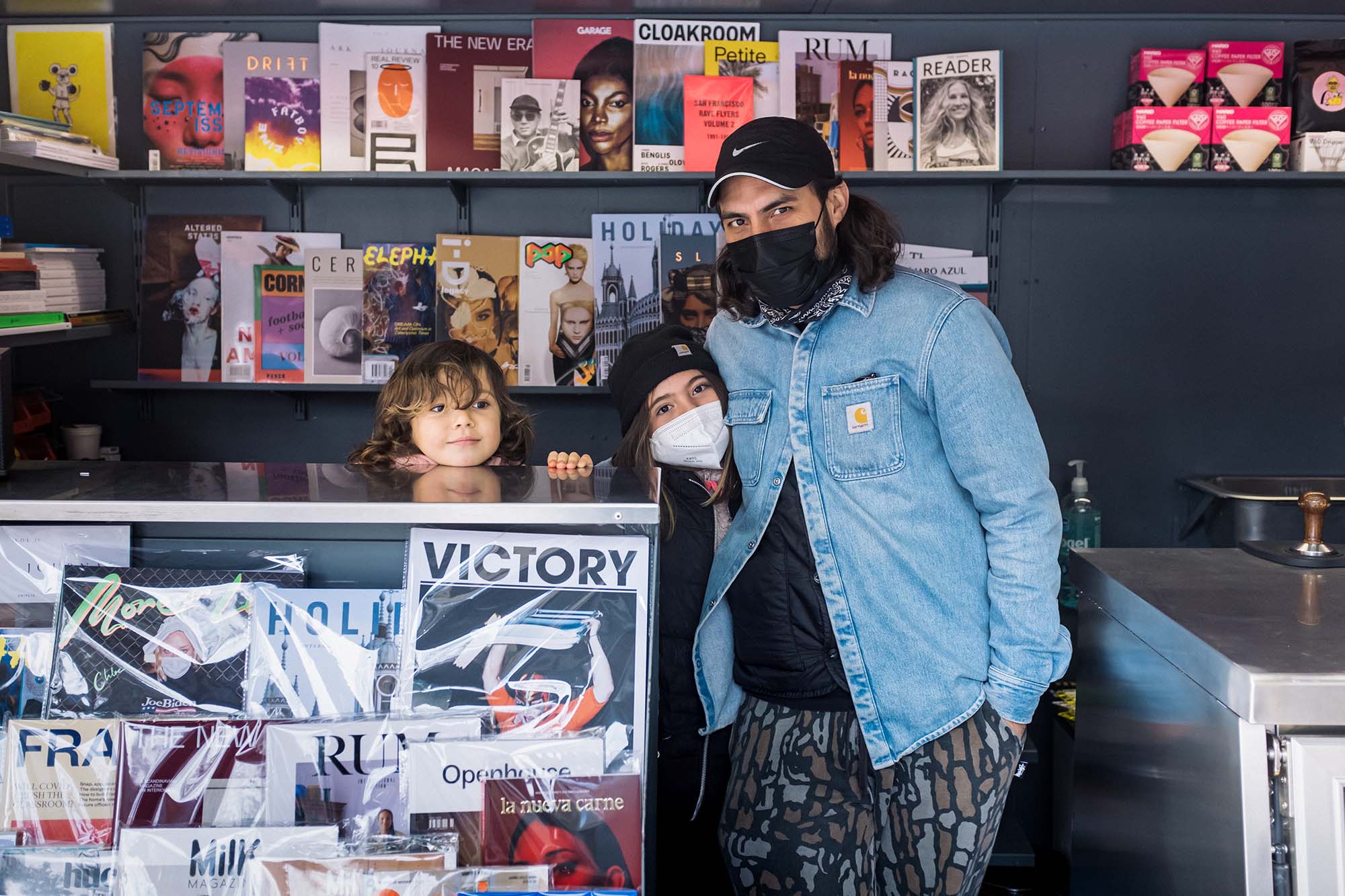 Launching in December 2019 on the popular promenade of Passeig de Sant Joan, News & Coffee has driven forward in the face of a global pandemic, opening up at busy business and retail hub, Plaça de Francesc Macià, and on a bustling square in village-like Gràcia in November and December of a truly torrid 2020. Each kiosk bears unique artwork from different visual artists——Robert Lönnqvist, Super Roger and Noemí Rebull thus far——and since joining founders Pablo, Davide and Gautier, Yaël has taken the magazine range from 15 titles to more than 85. For the creatively curious, there is plenty to see.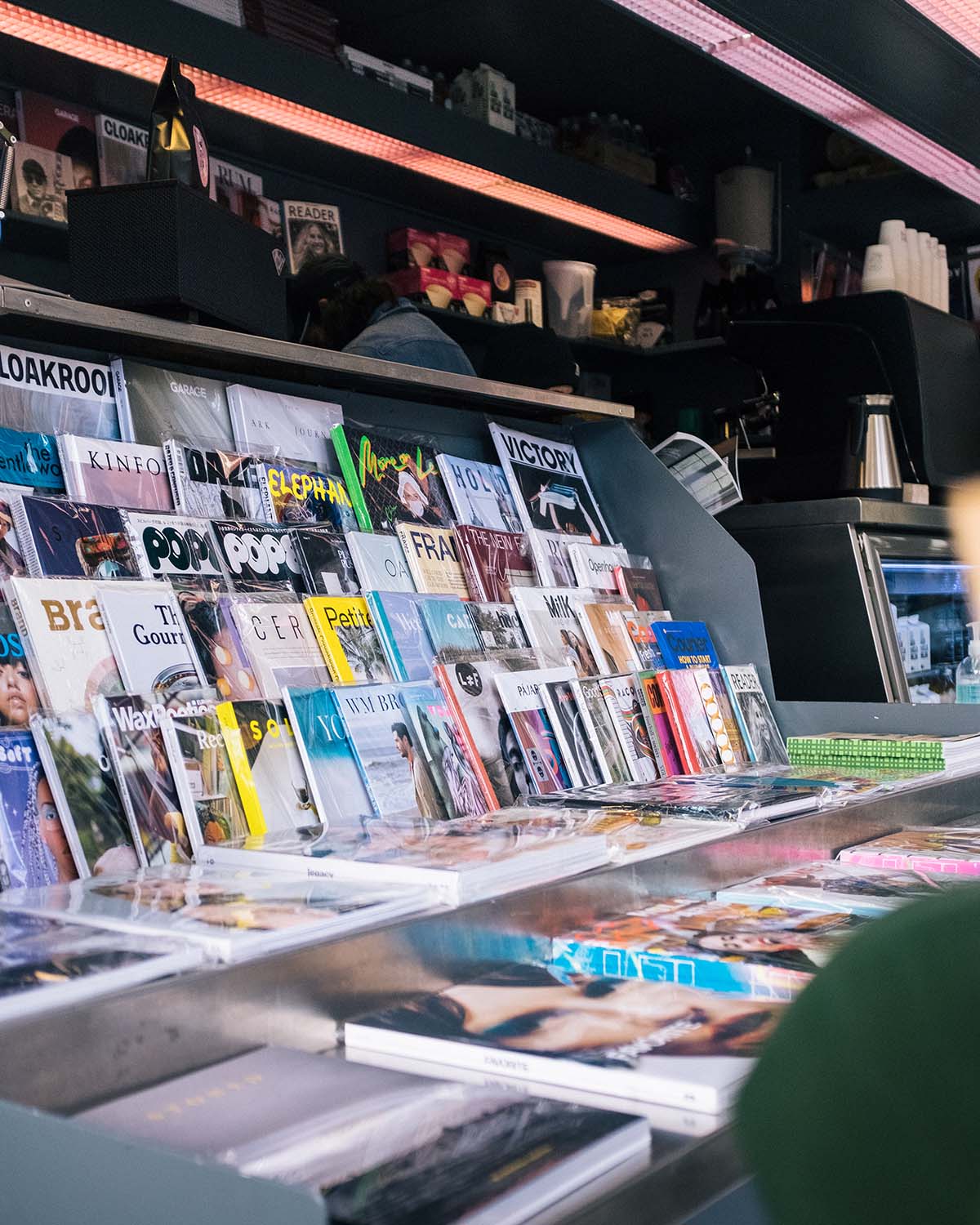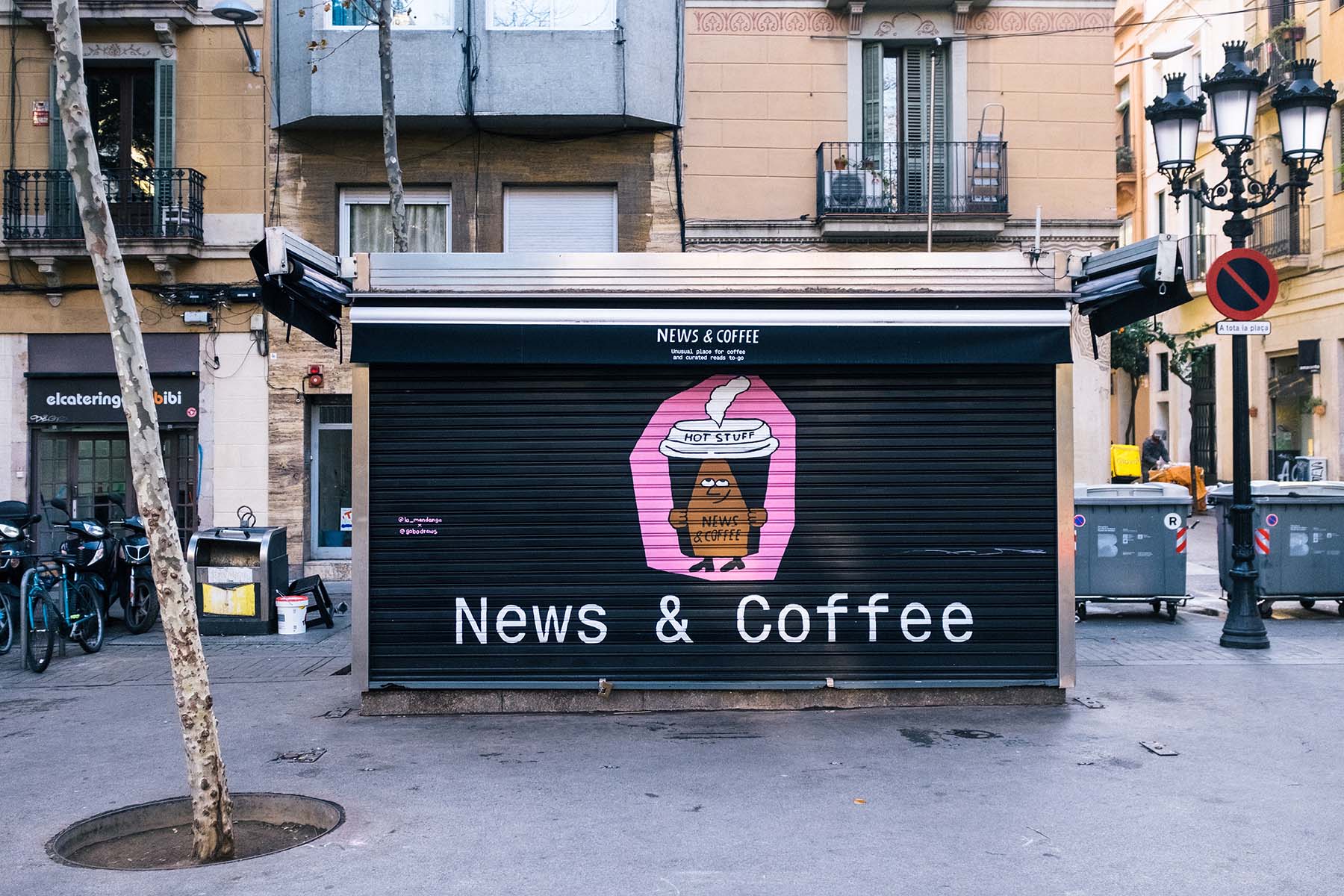 And the coffee? Brewed by themselves in Girona; Pablo having previously worked with ex-professional racing cyclist, Christian Meier, who retired to the Catalan city and opened up speciality coffee shops Espresso Mafia and La Fabrica, as well as roasting his own coffee as Approachable Coffee.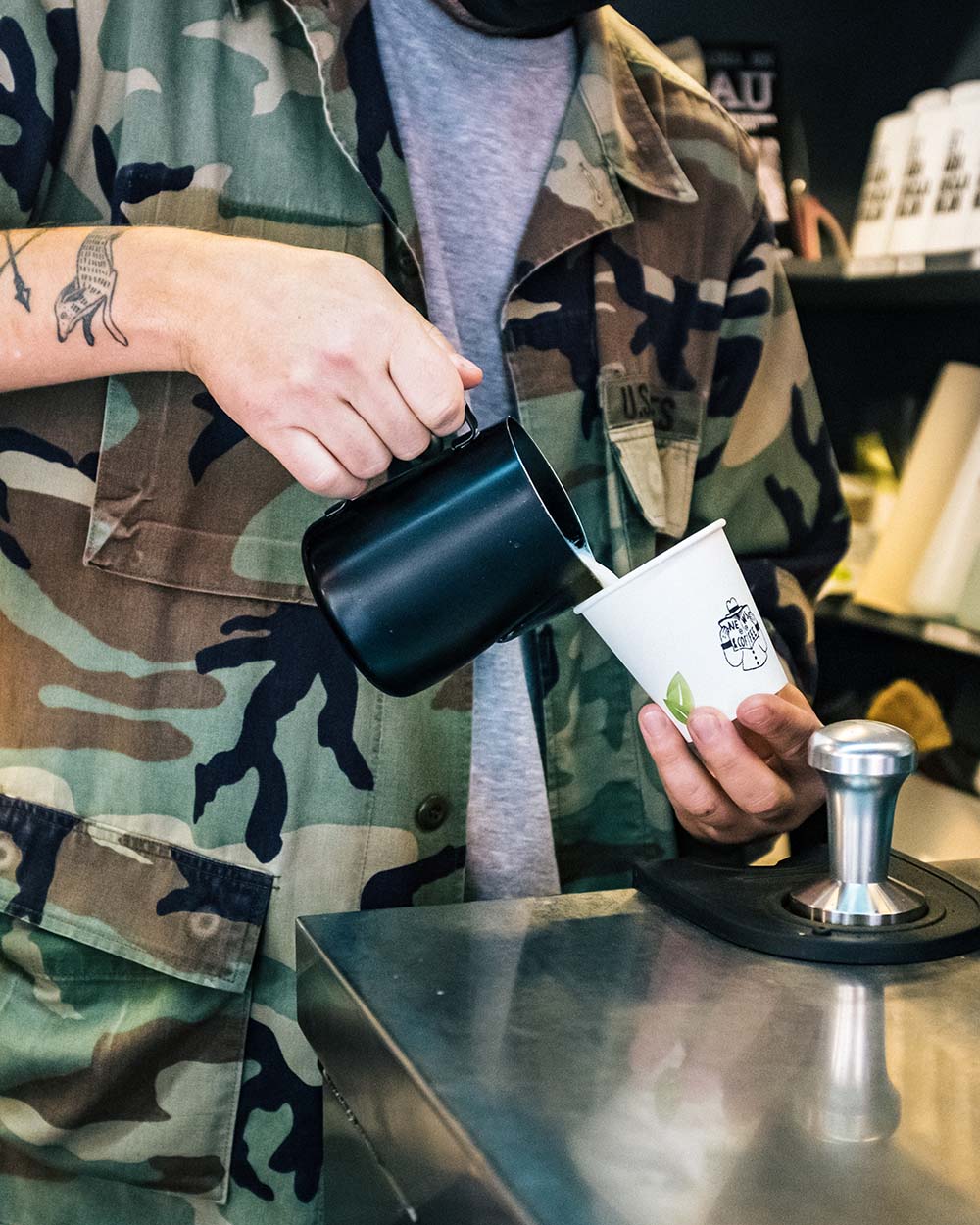 "Christian offered to teach me to roast and from there," explains Pablo of the connection, "after a few months learning, I found myself in charge of roasting coffee for all their shops and clients. I'll always be grateful to him, because it's not easy to find somebody who'll give you an opportunity like this." From the coffee to the magazines, the artwork to the service, you quickly sense the passion behind each of the details that comprise this simple concept.
"At first we were wondering how the older people would take the change of the kiosk," Pablo reveals I ask about its unique breadth of clientele, "and the truth is that we were really surprised with the response. They were very happy that we reopened it, and loved the fact that we'd added a café." From cantankerous old chaps with walking sticks to moustached hipsters arriving by fixie, there is a tangible sense of community here that is sometimes lost in other youthful, creative concepts. "We believe that News & Coffee is a concept for everyone," is the statement he ties our conversation up with.
With a cluster of copycats already to be found throughout Barcelona's compact city centre, it would seem their all-embracing quiosco redux has served as a blueprint for their survival. Inspired simplicity, fervent attention to detail, passion and people, Pablo's lightbulb moment has left an indelible mark on this Mediterranean city.