Beer Culture is a series of craft beer guides that embrace the Caña spirit of looking toward beer's wider culture. They are city guides rooted, but not exclusive, to beer; guides that offer a concise overview of drinking, eating and experiencing the very best that a destination has to offer. From craft beer to coffee, and absolutely everything in between, this is a Barcelona craft beer guide with culture at heart.
Barcelona, hey? There's few cities where both historical and contemporary cultures are revered in such equal measure. There's Gaudí, Miró and Antoni Tàpies. Dalí born close by. A young Picasso lived and worked in the city, and architecture gothic, baroque, modernist and modern has etched a singular aesthetic. But that's not the half of it.
Early ravers talk in celestial tones of the on-the-edge nightlife that the city with anarchism at its core enjoyed at the turn of the 1990s. Bars and terraces stayed open until the sun rose, and there was a tangible sense of lawlessness. At the same time, Barcelona became the world capital of street art. It wasn't until 2005, when tourism boomed and the government initiated a New York-style cleanup of the city, that an air of sanitisation seeped in; an irony not lost on the counterculturists as the Catalan capital today struggles to cope with the onset of over-tourism.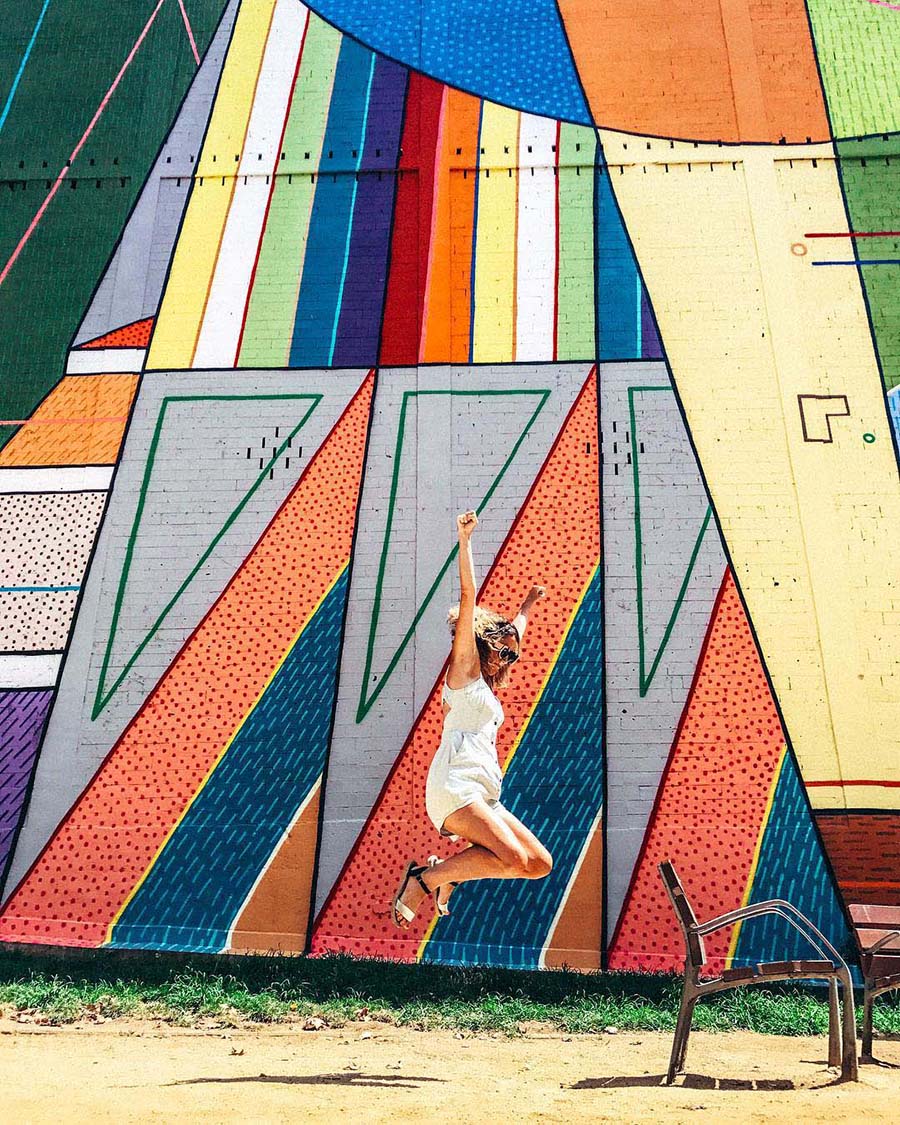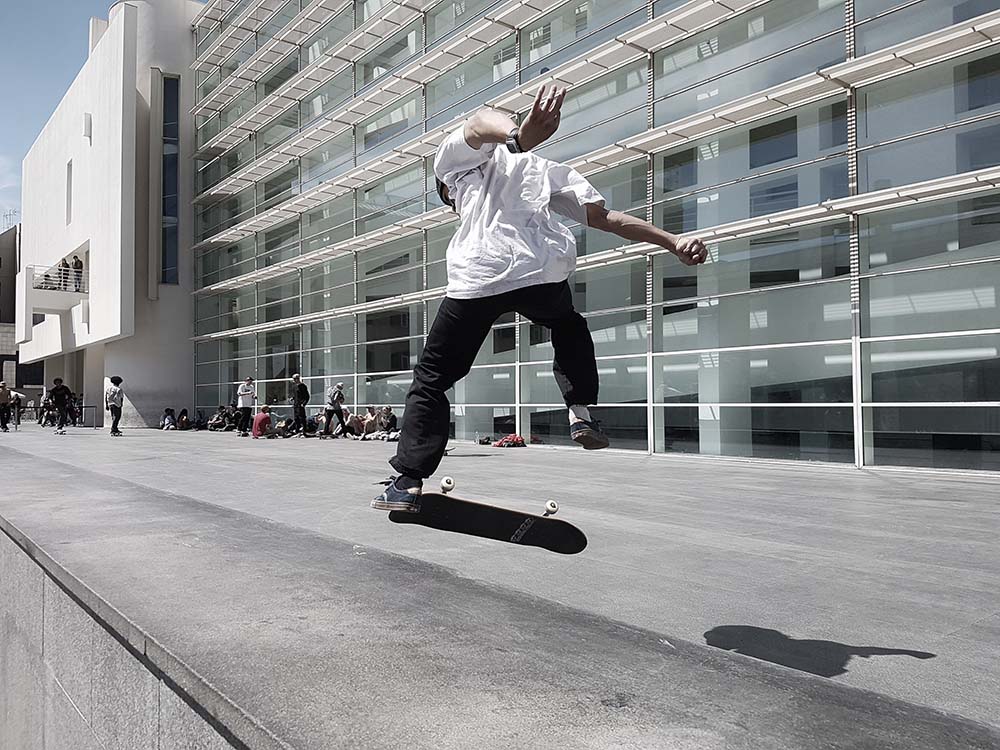 Don't worry. As much as pouting influencers, sunburnt Brits and the new-money-no-class yacht-set clog the arteries of its old town, ports and beaches, Barcelona's alternative spirit remains unshakeable. It can still be as chaotic as anywhere; the street art pervades; the sound of clattering skateboards echo through the air in El Raval; millions march through its streets to the rhythm of independence. Repressed for so long by the Francoist dictatorship, Catalan culture dominates Barcelona and its surrounding region, and few should need an introduction to the region's current political climate. For outsiders, these are the differentials that set out the beat of the city——Barcelona is a polar opposite of Madrid; a rough-and-ready separatist answer to the starched collar palatial Spanish capital.
Defiant and nonconformist, it's little surprise that Barcelona became the craft beer capital of a country where 'craft' and 'beer' were terms few thought could coexist. Look at it this way: a translation for 'brewery' does not exist in Spanish. It's only substitute? Fábrica: factory. In a land where industrial beer rules, Barcelona has rewritten history once more.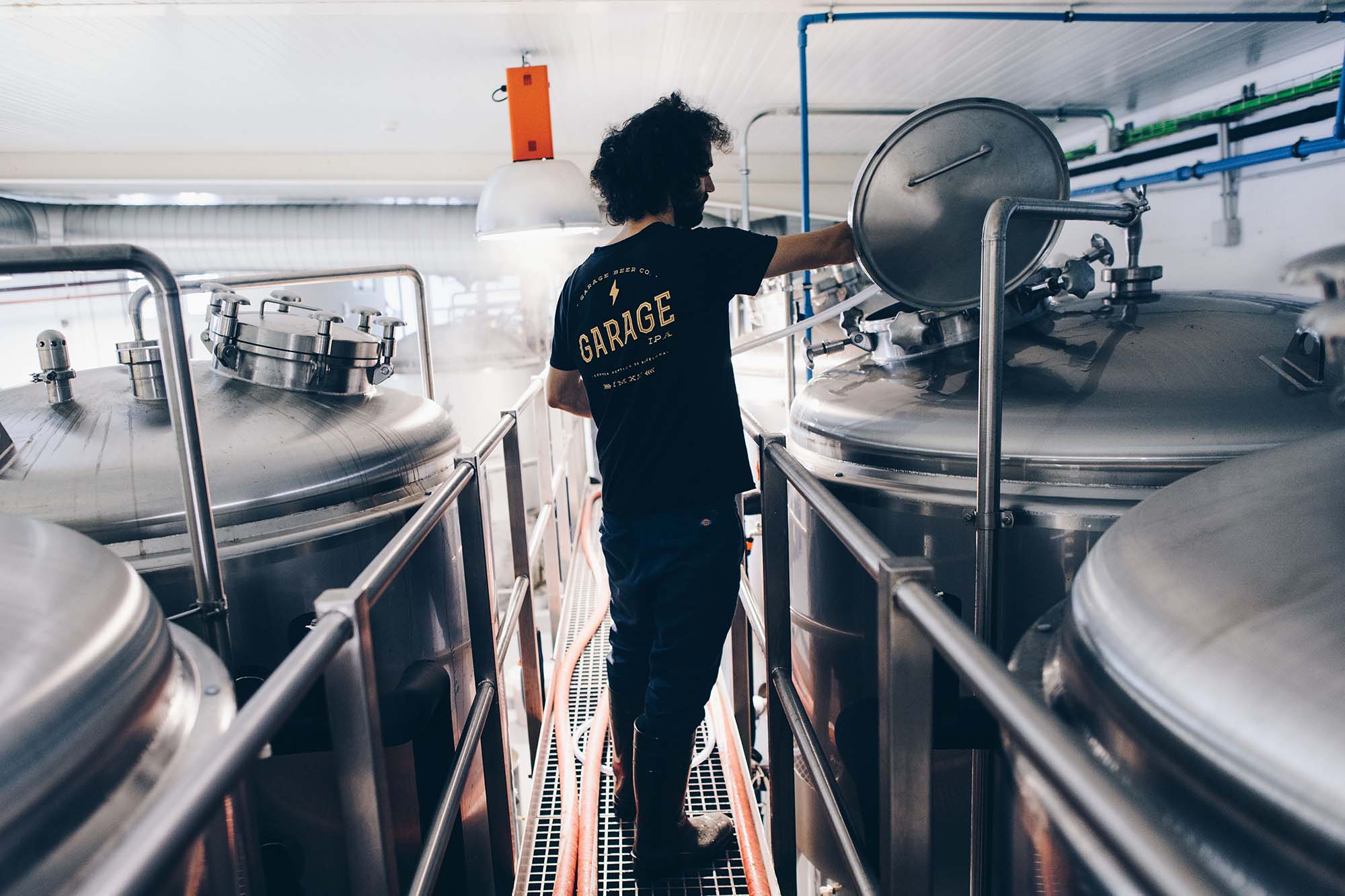 Breweries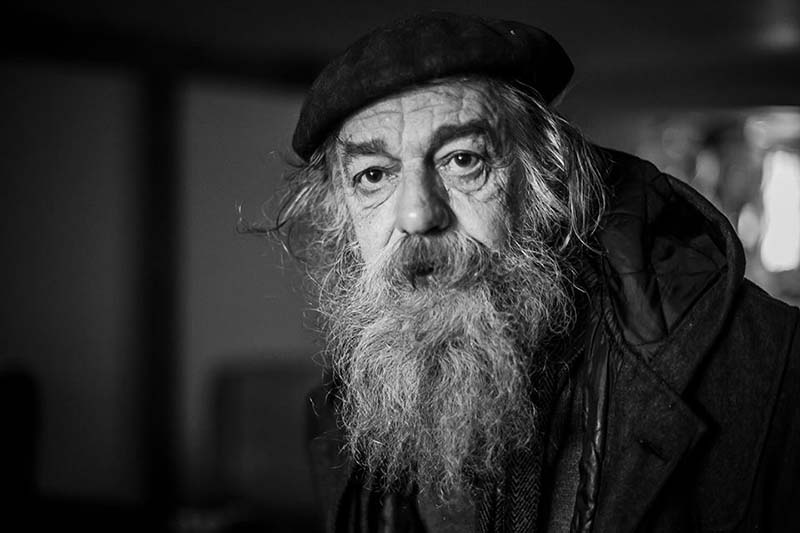 The craft brewing game in Barcelona owes it all to one man: a Liverpudlian called Steve Huxley, whose impact warrants a lengthy article of its own. Having opened the city's first brewpub back in 1993, those making waves in today's beer scene have all been touched by the enigmatic character who once told Catalan newspaper La Vanguardia: "you can almost live by drinking only beer." His tumbling grey beard, beret and roguish glint is an image still visible in many of the bars and breweries who were inspired and tutored by the honorary Catalan.
"He was a teacher," explains Alberto Zamborlin of Garage Beer Co., who found his feet in the industry after taking a course at Steve's Academy. "But even more so a motivator." A motivation that has served as a catalyst for Barcelona's contemporary craft beer scene.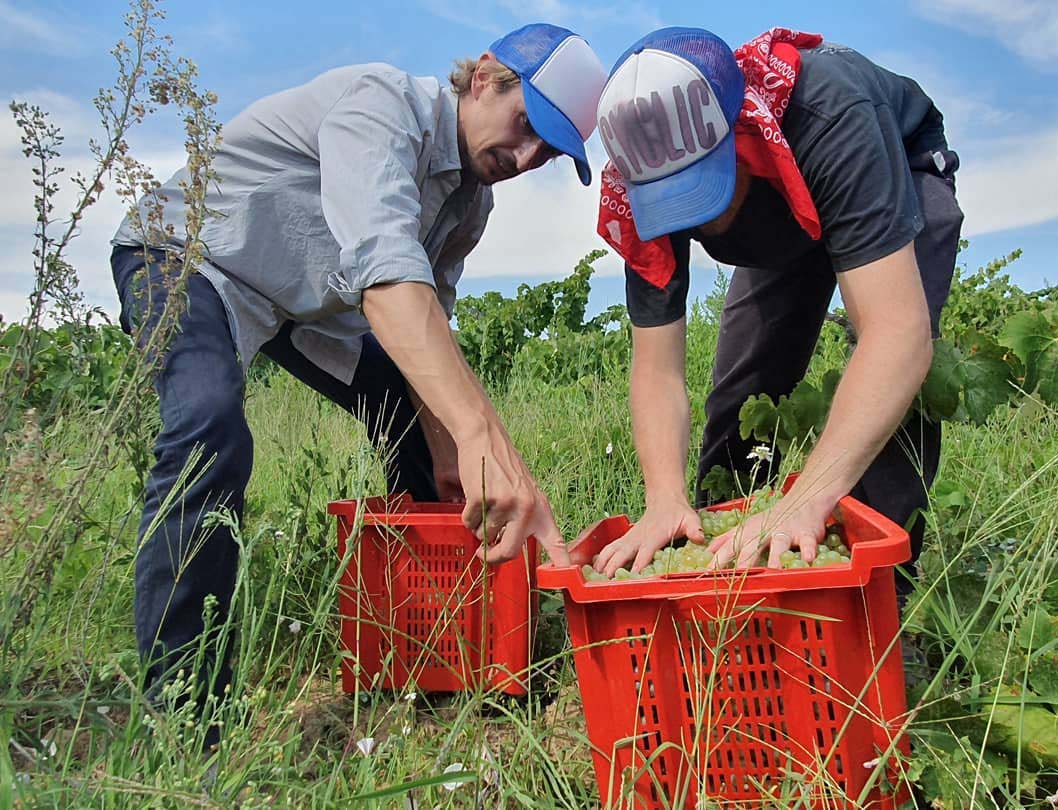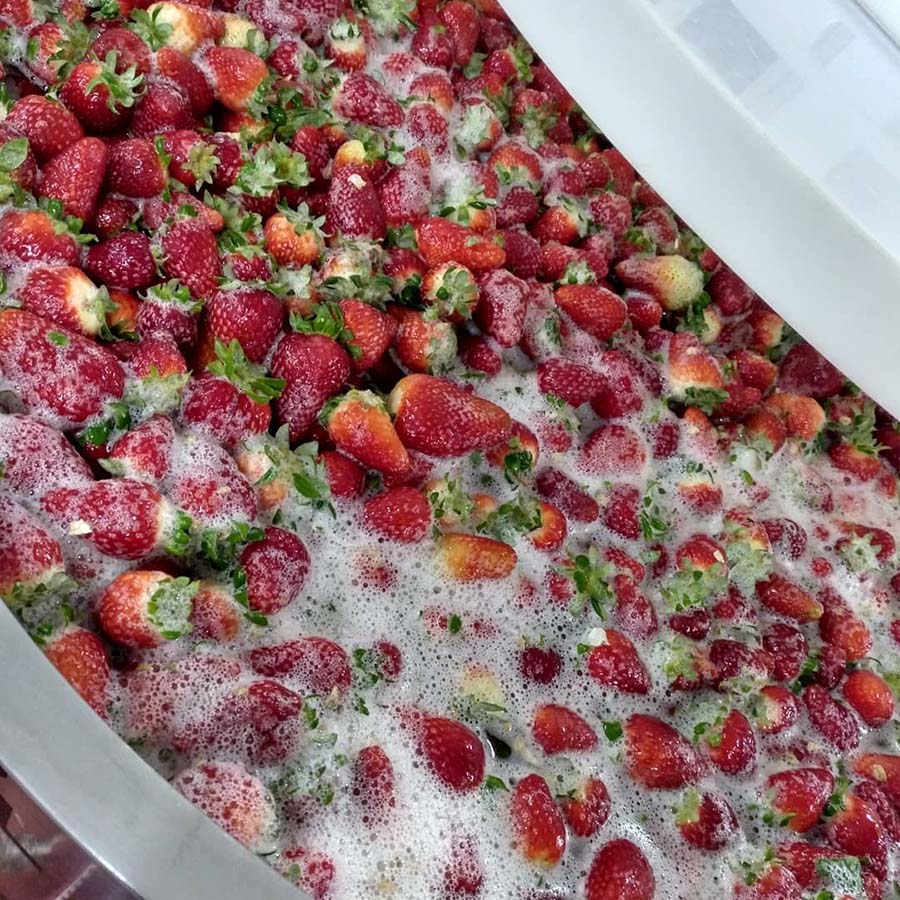 "There's a buzz to the place," Zamborlin tells me. "With Cyclic Beer Farm now open, you've got ten brewpubs in the centre of Barcelona, more if you include the suburbs. That's nuts when you think there were just two three years ago." Garage began as a brewpub in the heart of the Eixample district four years ago——just a couple of years later and they'd expanded on a momentous scale out on the city limits. Huxley would have been as proud as punch. Today Garage need little introduction to beer fans around the world——collaborations with anyone from Other Half to Cloudwater, Dry & Bitter to Verdant, keeping their hypeability setting at full volume——and their part in the ascendancy of Barcelona's craft beer scene cannot be downplayed.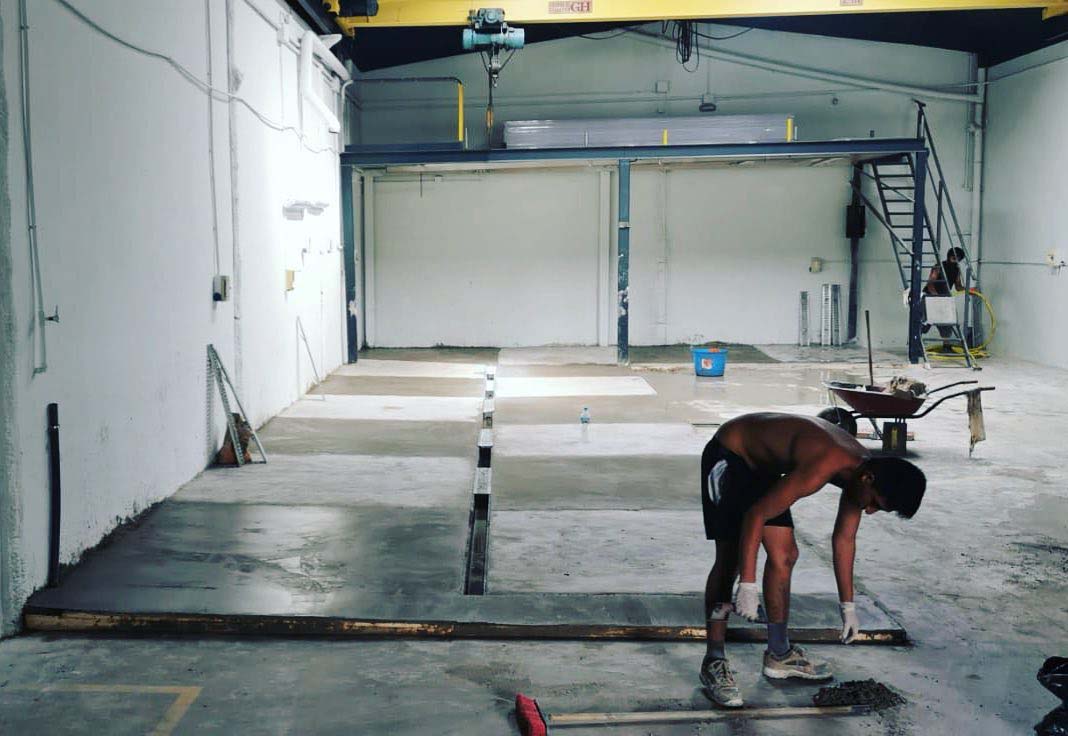 Established in 2013 by two Americans looking to use their country's craft heritage to counter Spain's industrial giants, Poble Nou's Edge Brewing are Barcelona craft beer stalwarts; the aforementioned Cyclic Beer Farm are doing serious work pushing beer toward the sort of priority gastronomy has placed upon sustainability and traceability, their focus set firmly on farmhouse style beers brewed with brett and lactic acid bacteria; without a shadow of doubt, Barcelona's key brewery to watch. Hip neighbourhood, Sant Antoni, has Barna Brew, a brew pub with a Belgian beer focus; and one for the future is Caravelle, who are in the process of taking the knowledge they've built at their city centre nano-brewery to a full-scale facility out of town.
Additionally, a number of breweries from Catalunya at large are familiar faces on the capital's scene: Ales Agullons, who have been brewing since 2008 from their farm in Alt Penedès (cava country), with a focus on spontaneous fermentation; SOMA, who have mastered the juice levels of their regarded NEIPAs; internationally-acclaimed La Pirata; La Calavera, who have an impressive barrel-ageing programme; and Lo Vilot, whose 'Full Circle Beer Project'——which sees them growing the majority of their own organic ingredients (including hops and barley)——is worthy of note.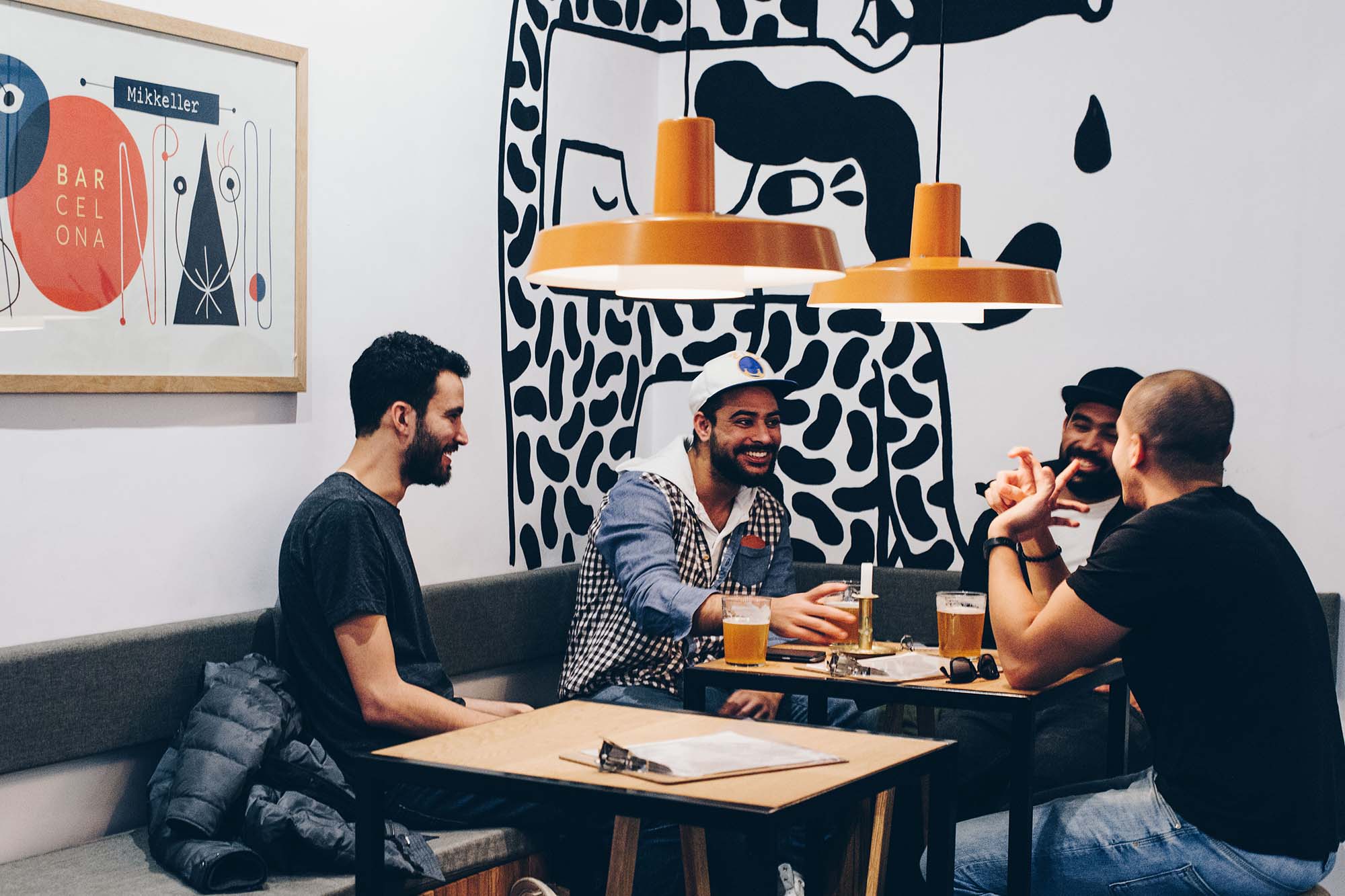 Bars
Industrial beer's grip on the majority of the city's bars and restaurants remains tight, Barcelona is not the sort of place you'll stumble across a wide range of craft brews in its typical locals, but it doesn't mean they're not there——as the beer scene has burgeoned, a myriad of craft beer bars have begun watering a newly-devoted following. Wherever you are here, you're never far from great beer; especially so in a corner of the Eixample neighbourhood that has been aptly christened 'Beerxample'.
Ground zero is the corner of Consell de Cent and Muntaner, where Garage's original brewpub and the superlative BierCaB are a stone's throw from one another; the former a riotous venue that parties long into the night whilst the original tanks are put to use on more experimental beers, the latter a mega-bar of 30+ taps that regularly pours a sort of bucket list of brews from highly-esteemed international breweries. The area is also home to Mikkeller and BrewDog's Barcelona outposts.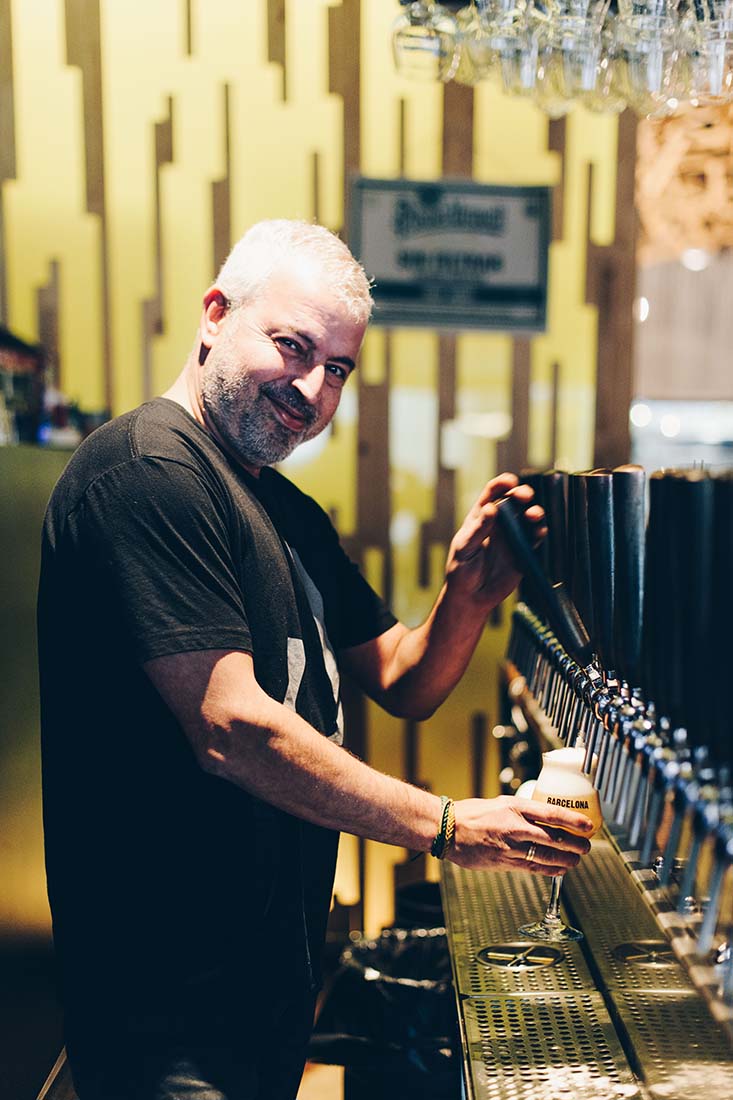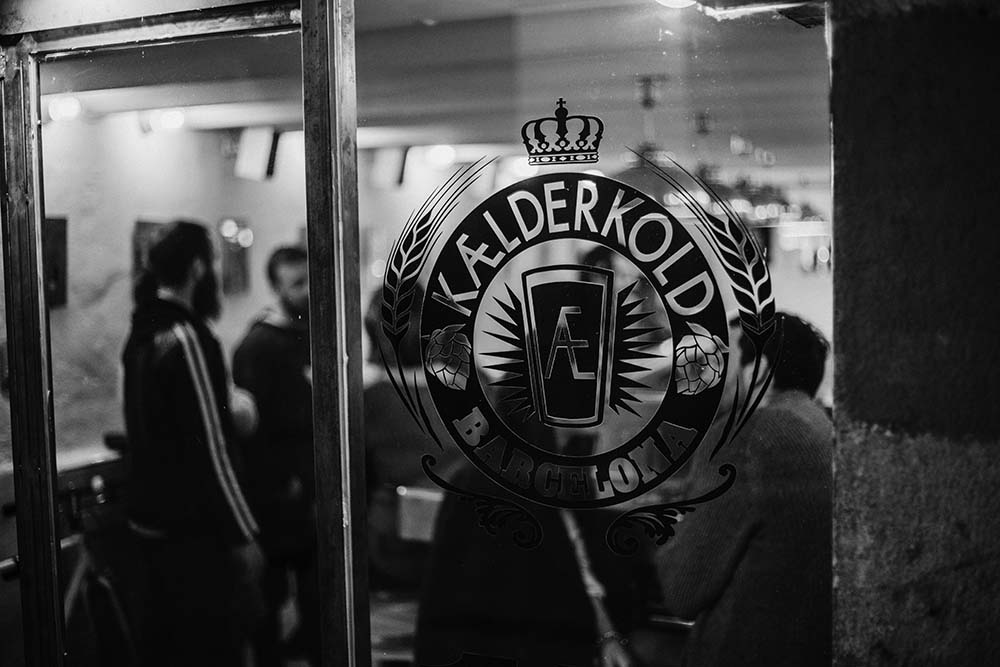 The heart of tourist town——Barri Gòtic and El Raval, the neighbourhoods that flank the iconic La Rambla——are worth braving for Kælderkold and Ølgod alone, a pair of excellent bars with party vibes from the same owner (El Drapaire de la Cervesa Artesana and Beer'linale are also worth your time); Poble-sec is home to brewpub Abirradero, whilst El Born, another epicentre of tourism, gets its craft beer credentials from Ale&Hop, a much-loved venue from the folk behind Cyclic Beer Farm.
Down by the beach, Bodega Fermín in Barceloneta offers a decent list of craft beers on tap, in what is otherwise a charming old-fashioned bodega with tapas, wine and local obsession vermu (vermouth). Another local fusing old and new is the excellent La Rovira in village-like Gràcia, and the opposite side of the vast Eixample gets its fix from our local, The Growler, perhaps the city's best for a relaxed after-work pint of craft; Bar Centro; and La Bona Pinta, one of Barcelona's more established beer bars.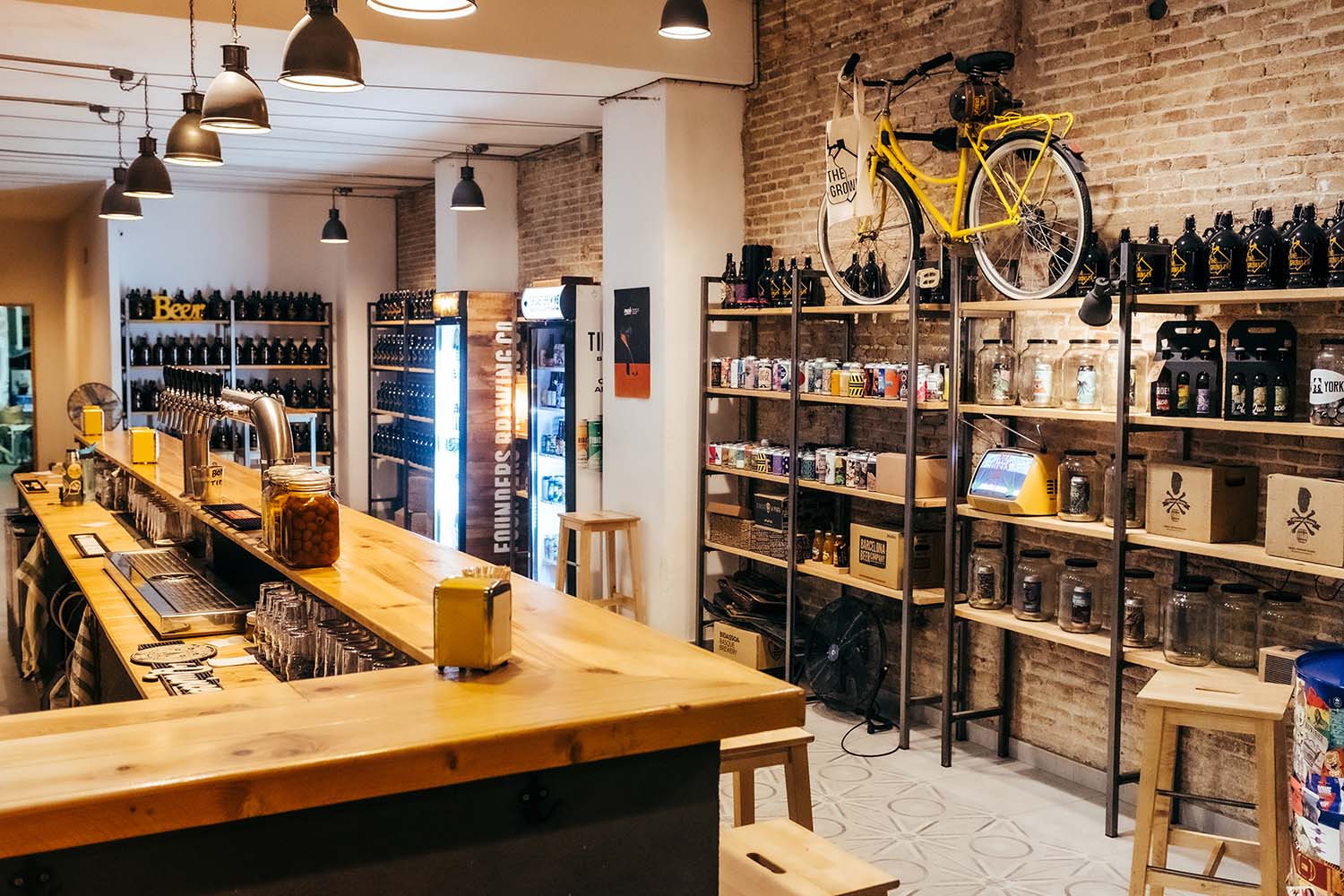 From Homo Sibaris over in Sants to Hoppiness in Poblenou, each of the city's diverse barrios are witnessing the beer boom first hand. Proper beer may not have permeated the everyday bar nor supermarket as it has in other parts of the world, but what it lacks in omnipresence is more than made up for in quantity of specialist outlets.
Bottle Shops
Whilst many of Barcelona's beer bars have a healthy selection to take away, full-on craft beer shops are few and far between; with supermarkets woefully inept and corner shops only managing to muster a generic BrewDog or some such that has likely been hanging around a very hot (this is the Mediterranean, after all) shelf for the best part of a year.
Those in search of something special should really only be tip-tapping two names into their Google Maps: BierCaB ShoP, the obscenely well-stocked neighbour of their peerless bar, and La Bodega del Sol, an excellent alternative on Gràcia's lively Plaça del Sol, where fresh purchases can be enjoyed on the square outside in the city's famously temperate climate. The other beer shops of note are Sant Antoni's Okasional Beer; El Born's Bodega La Beata; Lambicus Shop, the sister of Belgian beer-focussed Lambicus Bar; and Family Beer, which has a good selection of brews selling alongside its own range of home-brewing gear and associated products.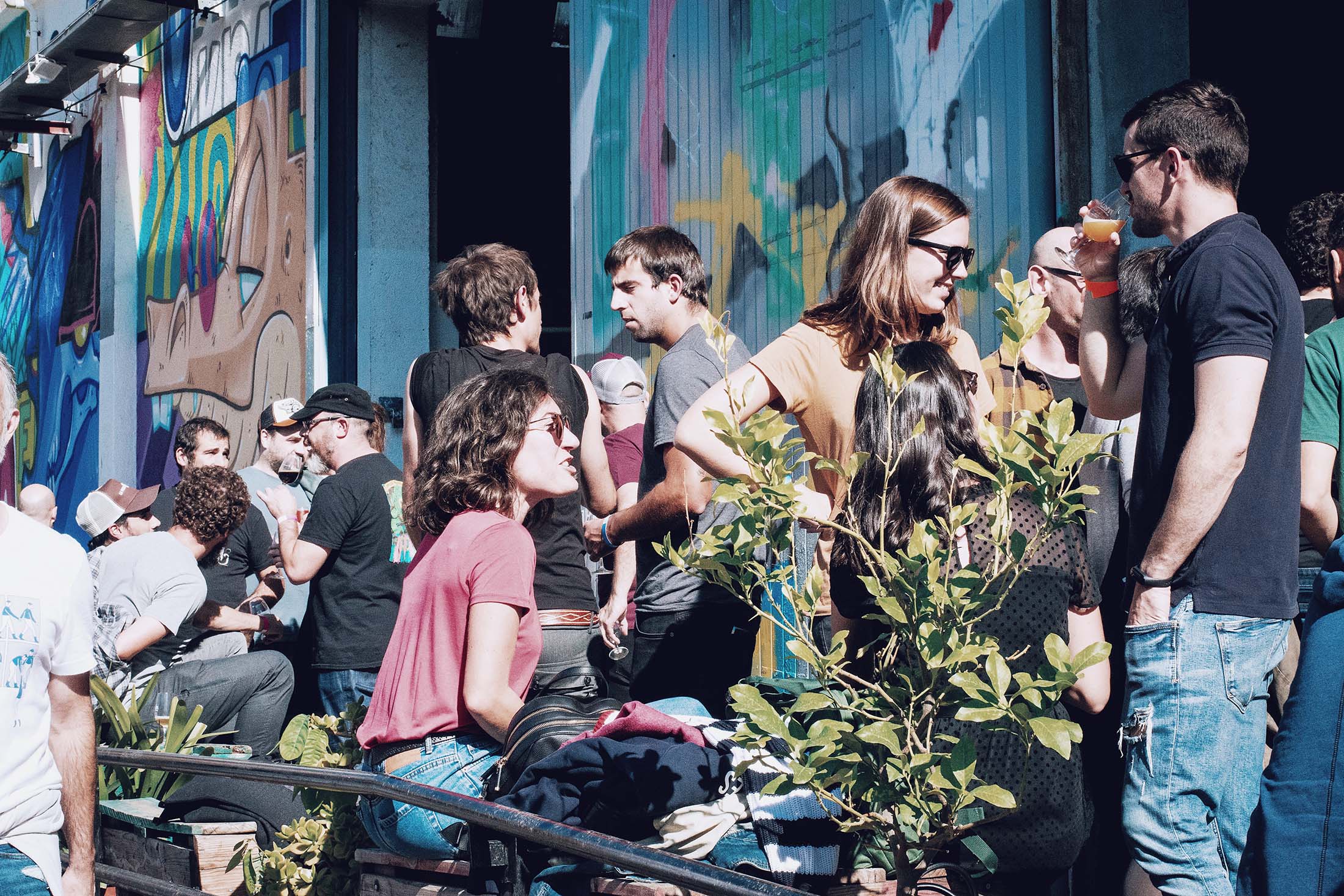 Festivals & Events
Garage's regular can releases at their Sant Andreu brewery are accompanied by street food vendors, live music, and DJs——even staging the odd art intervention——whilst Edge Brewing's 'Explorers' nights at their place are also worth signing up for; though it is the annual festival conceived by both, in collaboration with the Shelton Brothers, that is Barcelona's most exciting beer gathering.
This year's third edition of Mash welcomed the likes of Hudson Valley, The Veil, Finback, Trillium, Black Project, Other Half and Fonta Flora; set in an old glue factory where street art covers the patina of time since the Industrial Revolution, it's a youthful and buoyant craft beer festival that rides high on hype and confirms the city's status as one of Europe's leading beer destinations.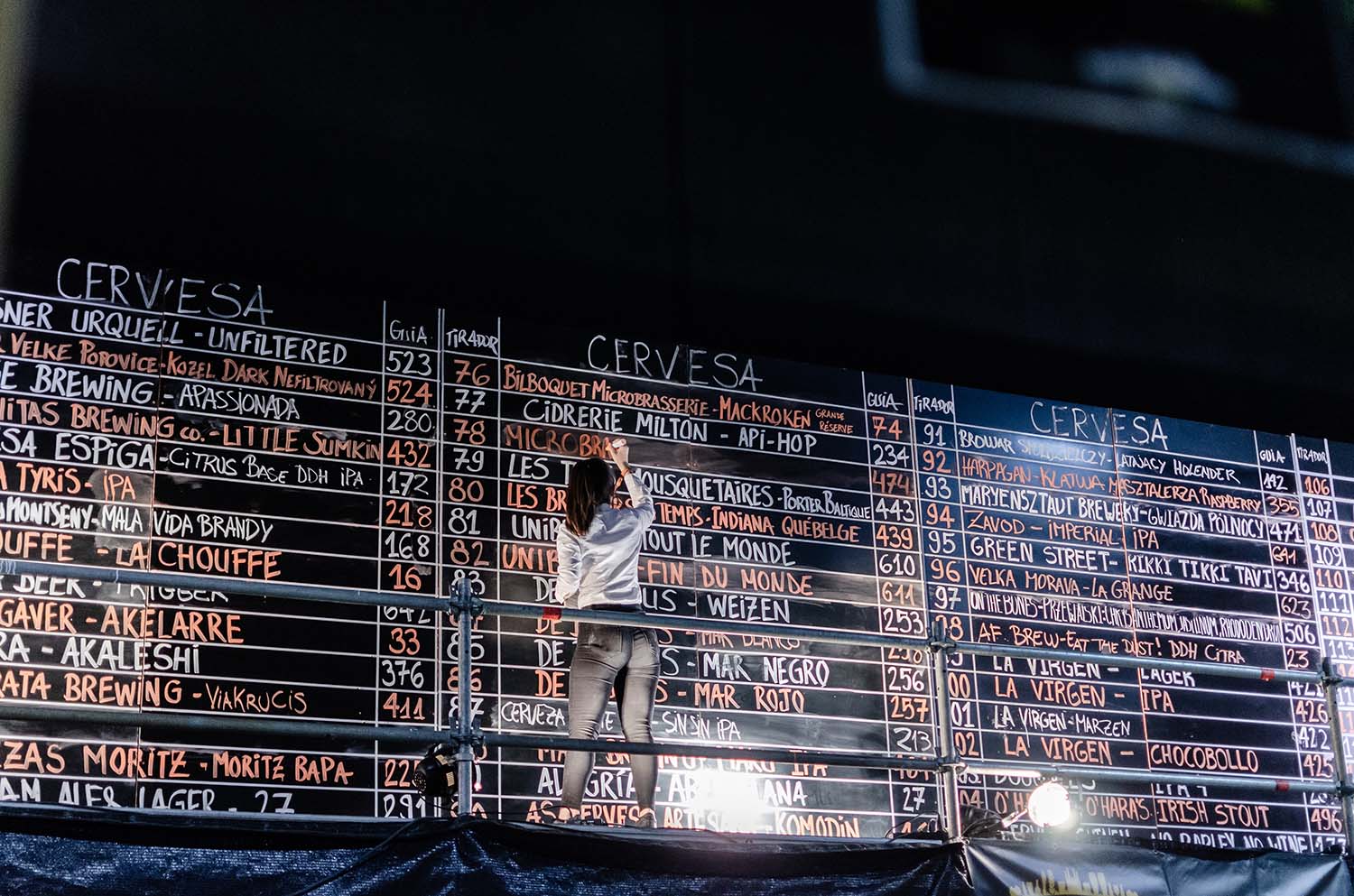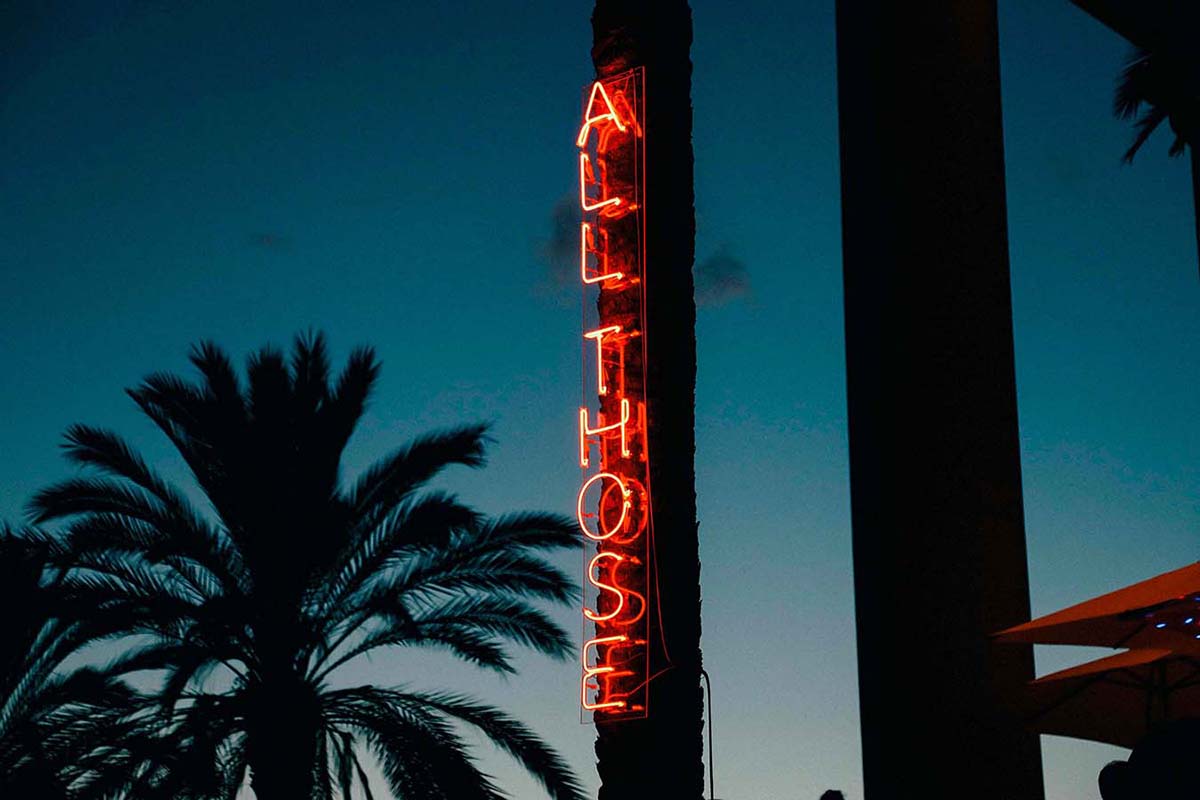 Where Mash is the plucky youngster, enjoying its eighth edition earlier this year, Barcelona Beer Festival (BBF) is the elder statesmen, and a gargantuan festival centred around a 120-tap bar that this year rotated 350 beers from around the world. Also exhibiting brewing equipment, hops, and oodles more, there are tastings, talks, industry gatherings, live music and DJs added to the mix. Craft beer bars around the city join the festivities in hosting high-profile tap takeovers and fringe events.
A third annual event on a smaller scale is La Fira del Poblenou, which takes place under the scorching July sun; All Those is an excellent artisan food festival taking place a few times a year and showing off a selection of Barcelona's best brewers; and one should keep an eye on the many traditional festivals taking place throughout the year, particularly January's Festa Major de Sant Antoni, which hosts a craft beer festival as part of its multitude of street festivities.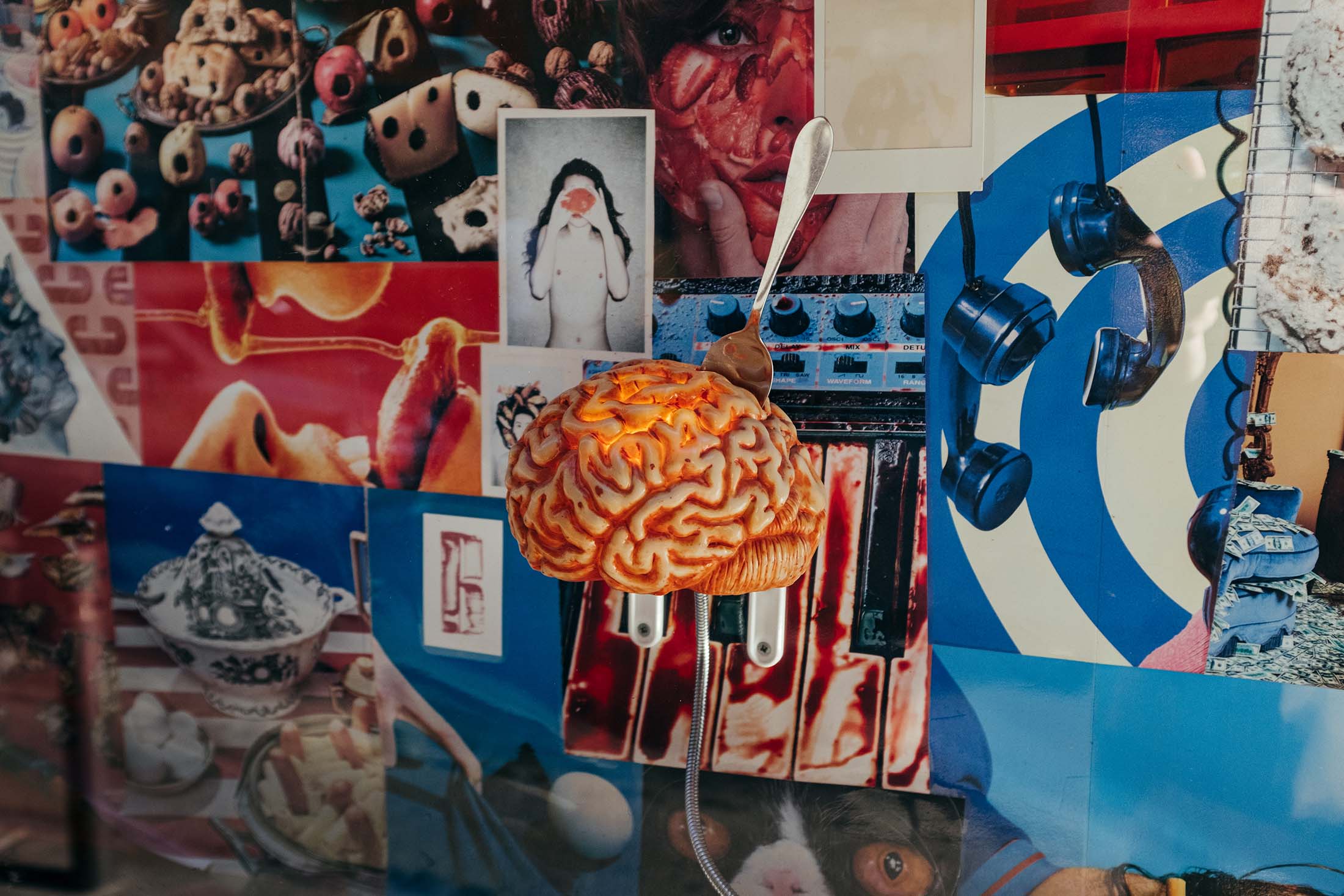 Wine
From effervescent cava to the meal-like reds of Priorat, Catalunya is serious wine country, and with many small-scale producers unable to produce the sort of quantities needed to export on a major scale, high-quality stuff is here in abundance. And at prices that'd make you choke on your £4 packet of nuts in a London boozer.
By the very nature of a European city with a food and drink heritage like Barcelona, there are bars and restaurants so old that locals may once have had a good chinwag about the ongoing Crimean War. Seek to evoke a bit of the old world spirit by dropping in on a bodega, classic wine shops cum bars where locals stand around barrels drinking local wines recommended by knowledgable owners and staff. El Born's Bodega Maestrazgo; Bodega Buenavista and Lo Pinyol in Gràcia; and Bodega Els Sortidors del Parlament are fine examples.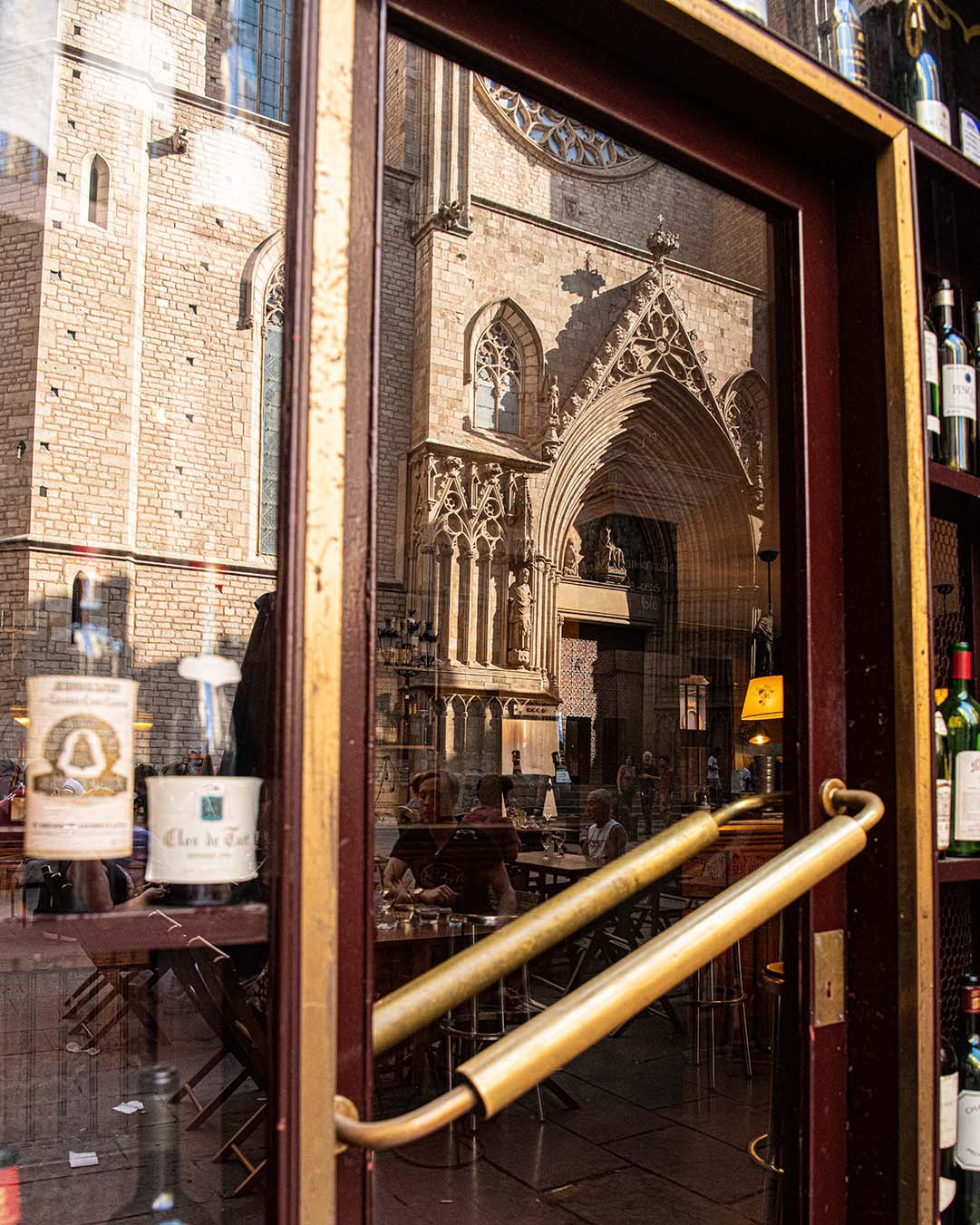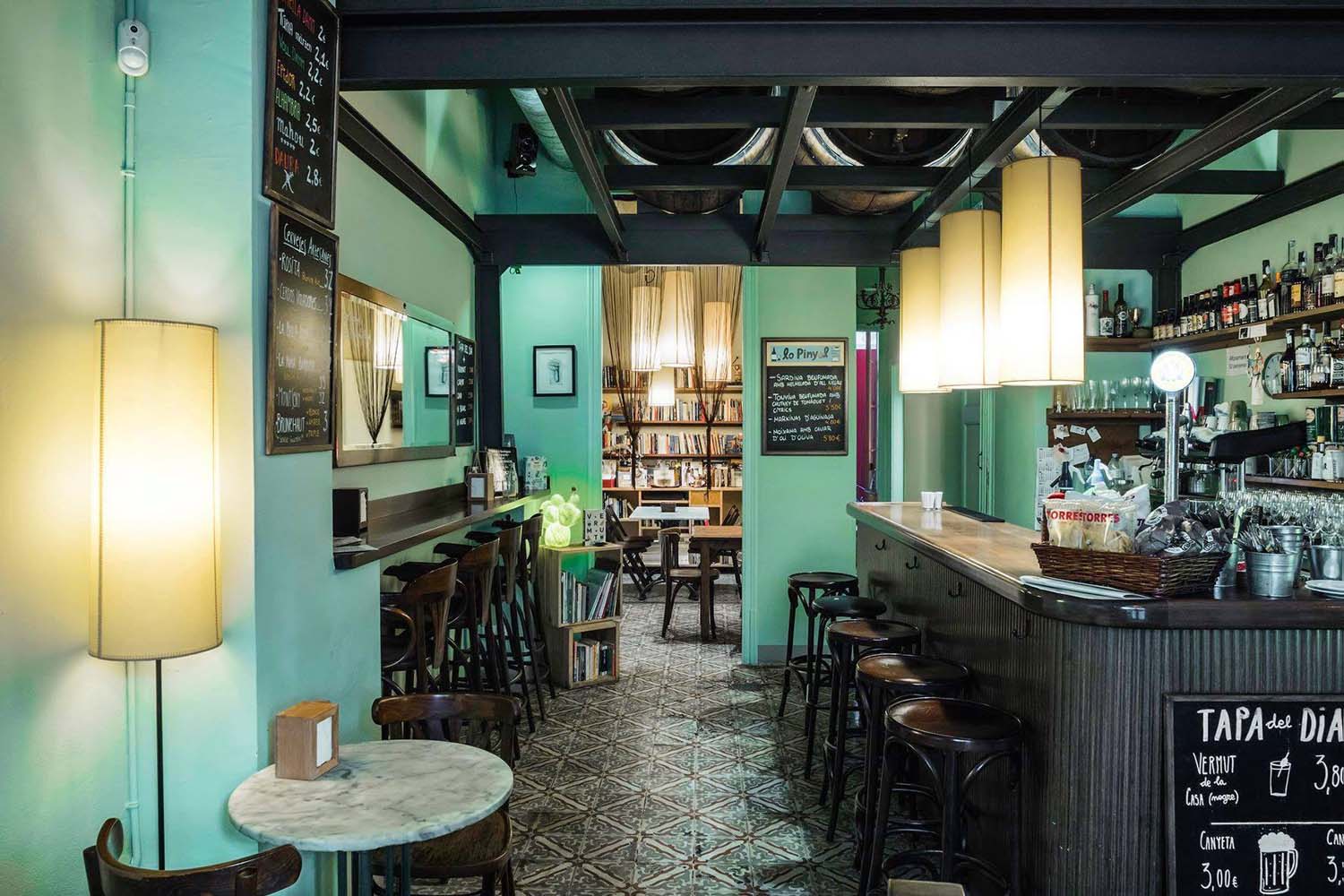 As noted, vermouth is a fixation for folk here, and no weekend lunchtime is complete without a small glass of it——with the obligatory ice, orange slice and an olive——enjoyed over some fat potato chips or cans of preserved seafood.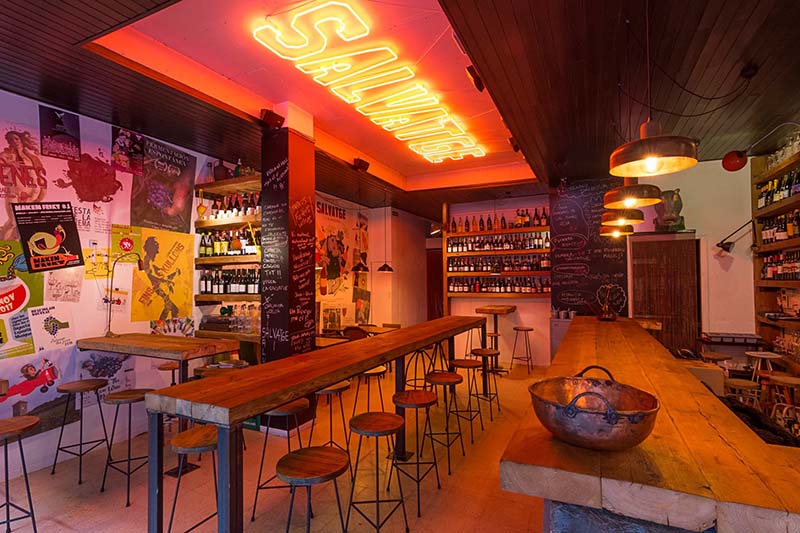 Any of the many buzzing spots that line Carrer del Parlament; Gràcia's Bar Pietro and La Vermu; or one of Morro Fi's small chain of vermut bars should serve you well. Staying with traditional joints, sharing a bottle of wine at La Vinya del Senyor overlooking the humbling splendour of the 14th century Basílica Santa Maria del Mar is an incredible way to pass a few hours; nearby El Diset is a fine tip for an after-dinner drink from its expansive range of local wines.
Natural wines you say? You need not be concerned, Barcelona has been called 'Spain's natural wine capital'——already occupying that top spot in terms of craft beer, it shouldn't come as a surprise. There's plenty to be seen here; nowhere more so than at Can Cisa/Bar Brutal, Barcelona's de facto nucleus of all things natural wine. It's edgy and hipster and all the things that sets the new wave of craft beer apart from its staid past; its design cues taken from Maurizio Cattelan and Pierpaolo Ferrari's infamous Toilet Paper Magazine, a brain with a fork plunged into it adorns an outside display. Opening in 2006, L'Anima del Vi was Barcelona's very first natural wine bar, it remains one of its best; Bar Salvatge and La Graciosa are recent arrivals who've quickly garnered great reputations.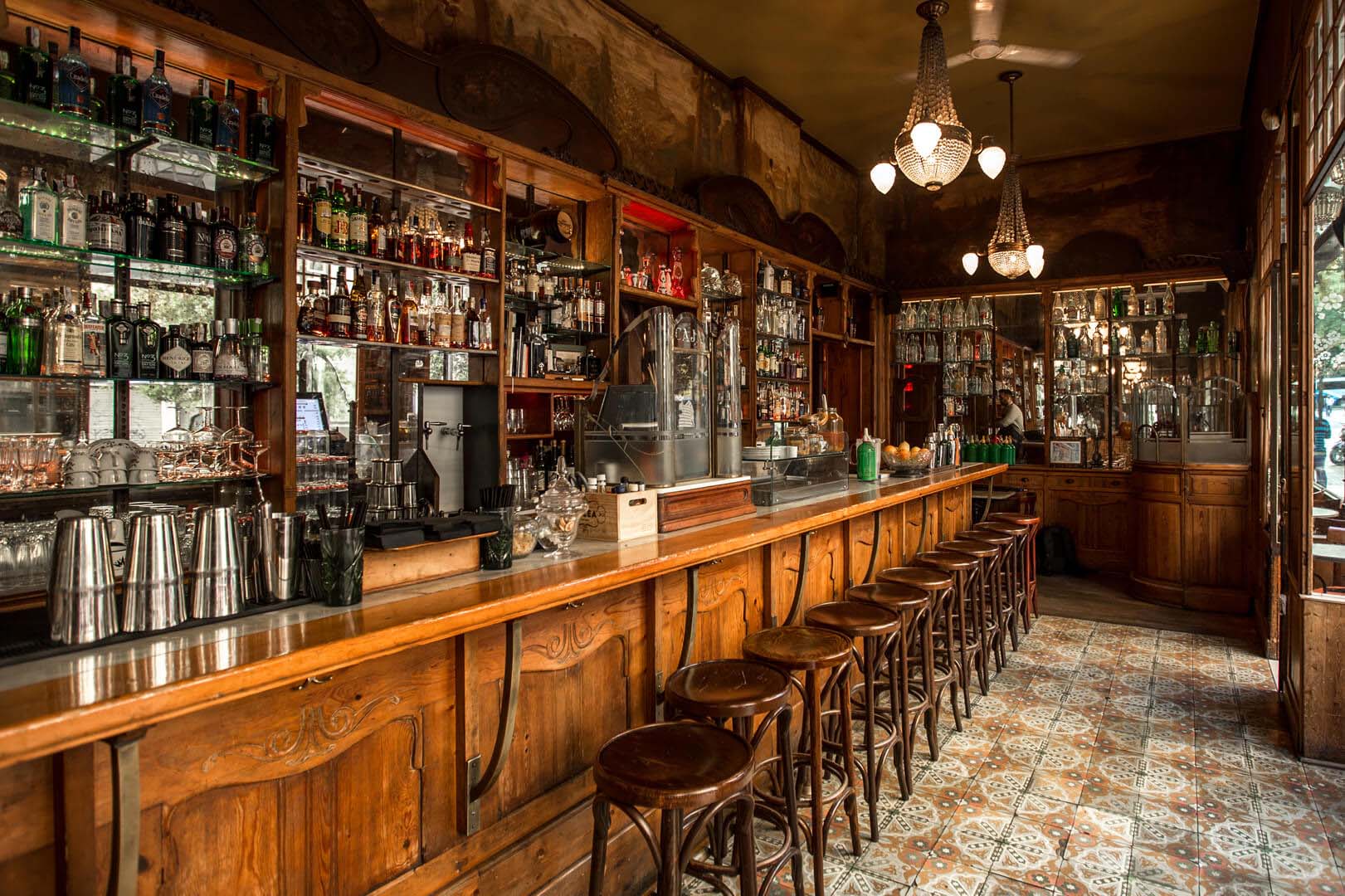 Cocktails
Barcelona is the world's G&T frontier. It's a partnership as heralded here as Dani Alves and Leo Messi's. Big goblets of free-poured gin and a dash of tonic are de rigueur in the city's bars. Which is great, but it can come at the expense of more experimental offerings. That said, two of Barcelona's top cocktails bars were honoured in this year's countdown of the World's 50 Best Bars; the theatrical speakeasy Paradiso (where one enters through the freezer door of a pastrami bar) and the Willy Wonka-esque laboratory of liquid, Dr. Stravinsky. Both are part of the Grup Confiteria, whose eponymous bar is a fabulous little spot that churns out creative cocktails from an evocative early-1900s confectioner's shop.
Talking of groups, Old Fashioned, Hemingway, Victory, and The Bowery are a series of bars from mixologist Luca Izzo that take the craft to imaginative highs; whilst Dry Martini, part of the Javier de las Muelas empire, has recently marked its 40th year in business and remains the city's most famous cocktail bar. Those looking for a gin and tonic with a contemporary twist should swing by Gràcia's Bobby Gin. Lastly, those wanting to soak up some of the city's history should swing by Bar Marsella, an absinthe bar said to date back to 1820. Creatives from Gaudí to Ernest Hemingway have propped up its bar and, while your cocktails may not be fancy, at least you won't remember them in the morning.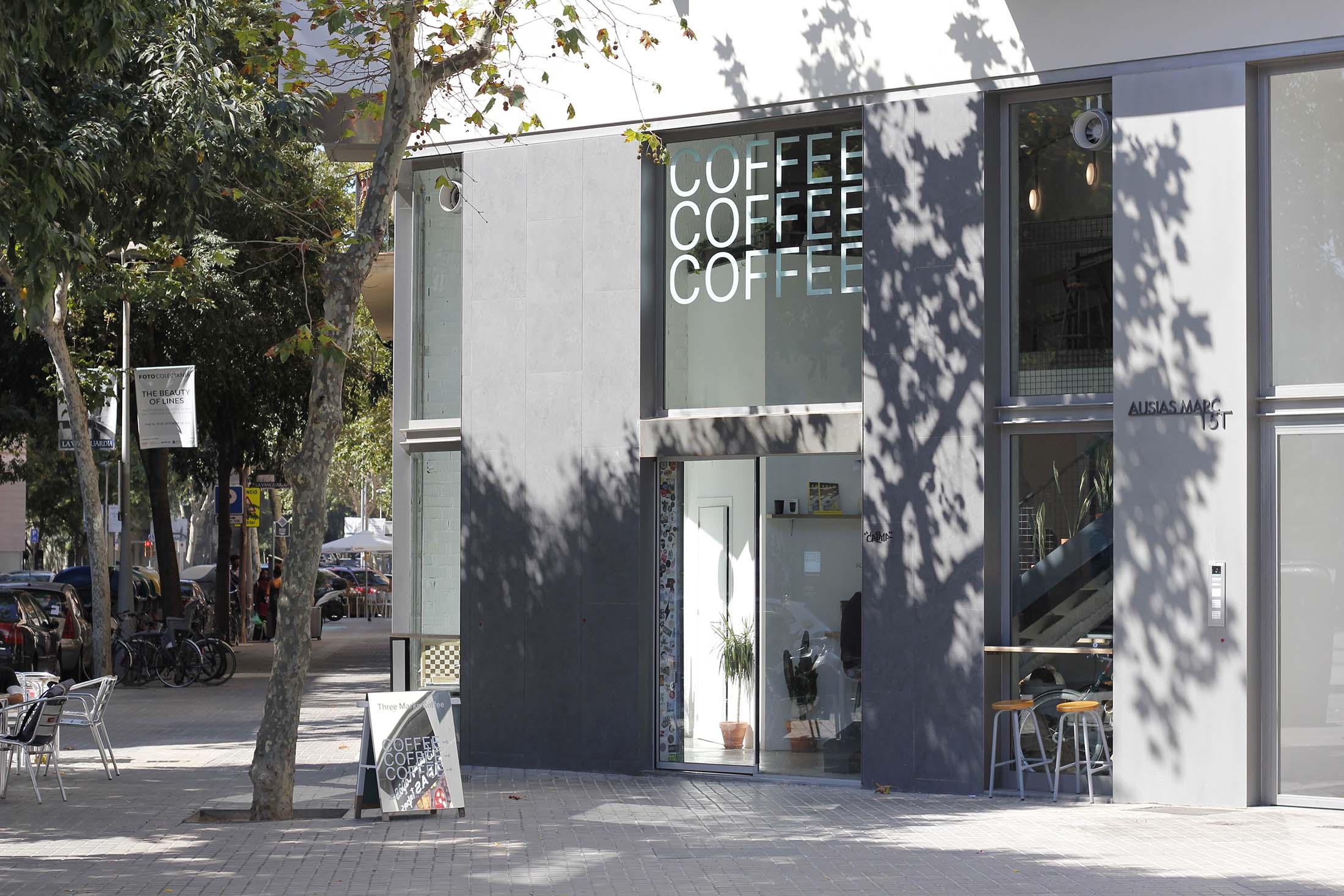 Coffee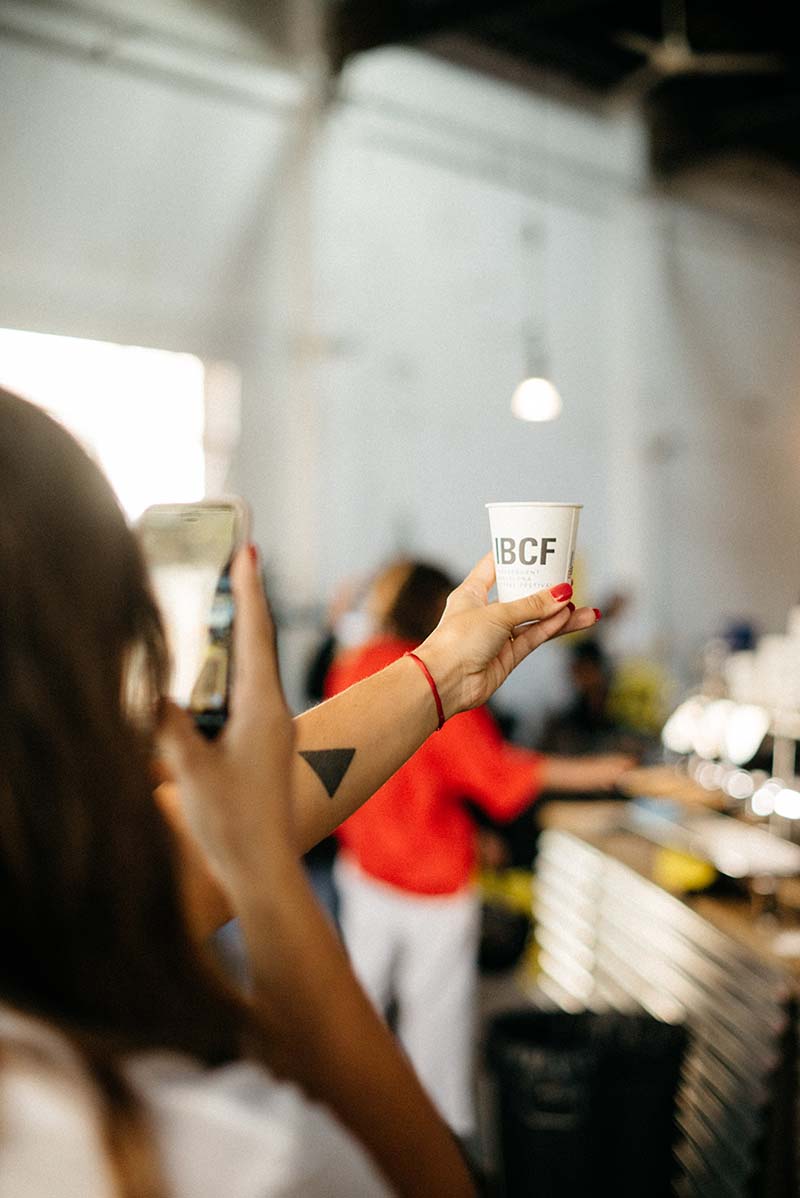 A few short years ago, Barcelona's third wave coffee scene was in as good health as its craft beer counterpart: wheezing along to a whimper. Thankfully, the last half a decade has been equally as kind to fans of artisan coffee as it has you beer fanatics; Barcelona today fuelled by much more than the traditional cafè amb llet. (The emergence of the Independent Barcelona Coffee Festival (IBCF), an annual celebration of the bean, and SOLO, a brilliant independent print magazine based in the Poblenou 'hood, serve to illustrate how far the scene has progressed.)
And what a scene. If you're seeking a flat white or AeroPress, pour-over filter or a cold brew for those long sweltering summers, there's a host of spots across the city to sate your needs. Beginning life as a hole-in-the-wall in 2012, Satan's Coffee Corner is credited with first bringing the quintessence of Melbourne to the Catalan capital, but things moved through the gears quickly in 2014, when Nømad, Skye, and Onna arrived on the scene. Today Nømad is a large and well-reputed roastery with three cafés and a couple of hot sets of wheels that roll into regular food markets; whilst Skye have recently added a standalone café to their iconic Citröen HY coffee van.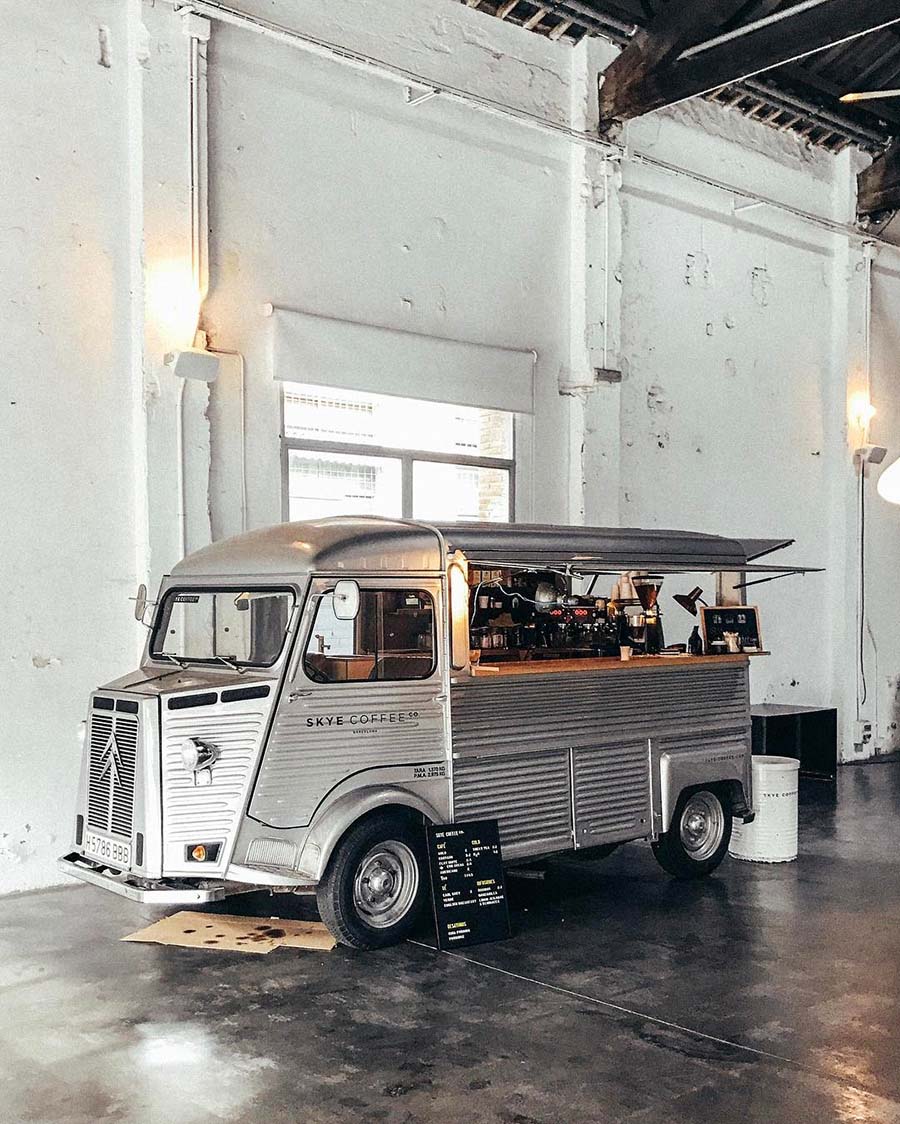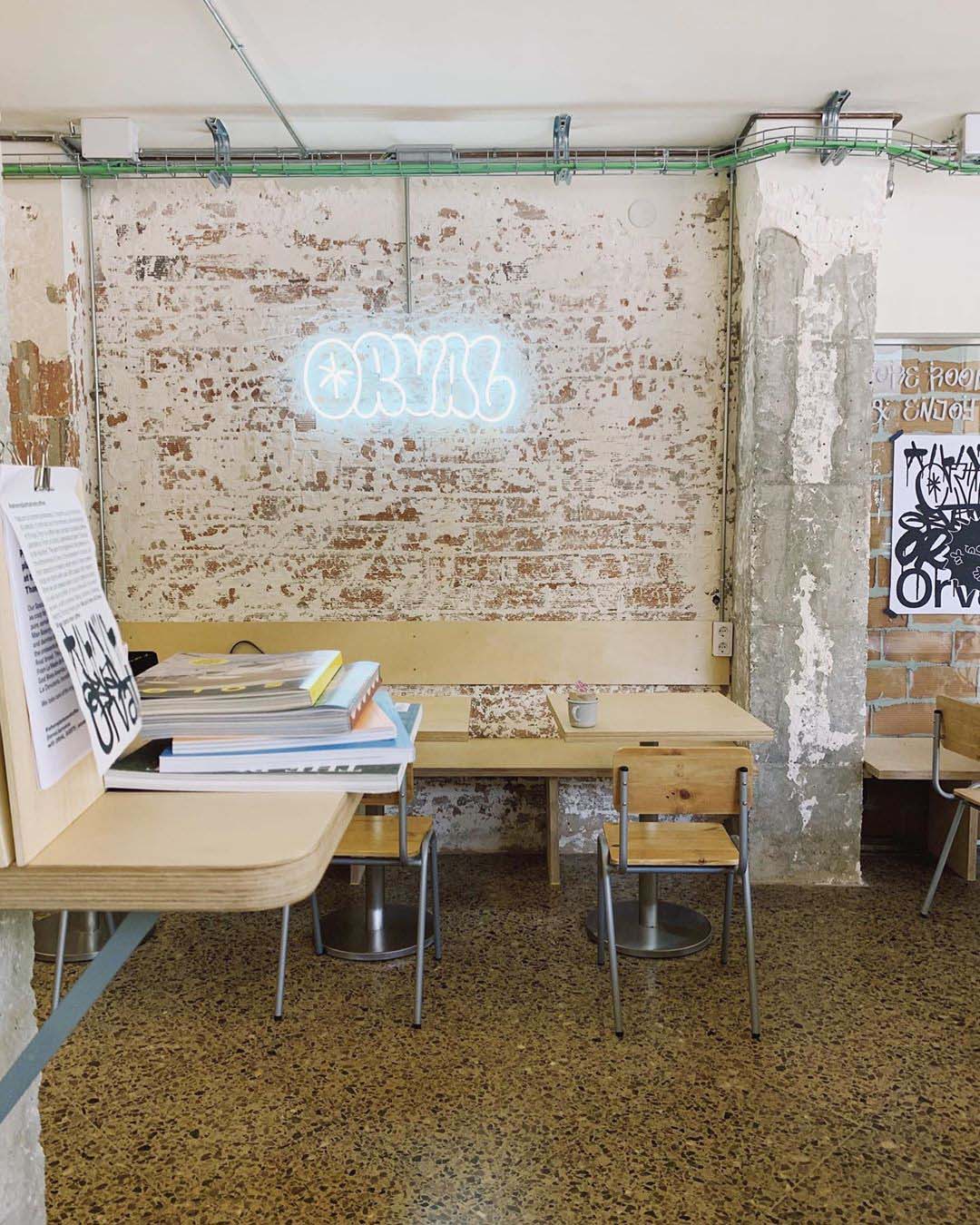 One of the hottest names of the now are the brilliant Three Marks Coffee, whose small roastery and beautiful split-level café may have only just celebrated its first anniversary, yet has established a solid reputation among the city's cool kids; collaborations in the bag with Garage Beer ensure they're the go-to third wave coffee venue for craft beer fans in need of a caffeine fix.
Elsewhere, Syra Coffee are rapidly expanding with three Barcelona cafés and a shop-roastery accompanied by a Kuwait branch; and Antipodean-inspired Billy Brunch has recently added a cute early morning hole-in-the-wall style café to La Dreta de l'Eixample. Sister cafés-cum-plant-shops, Espai Joliu and Orval, are irresistibly Instagrammable little wonders, and Brew Coffee (where you'll find the Spain AeroPress Champion 2019) is a great little spot with a flourishing reputation. (It also has the added benefit of being directly opposite Caña HQ.)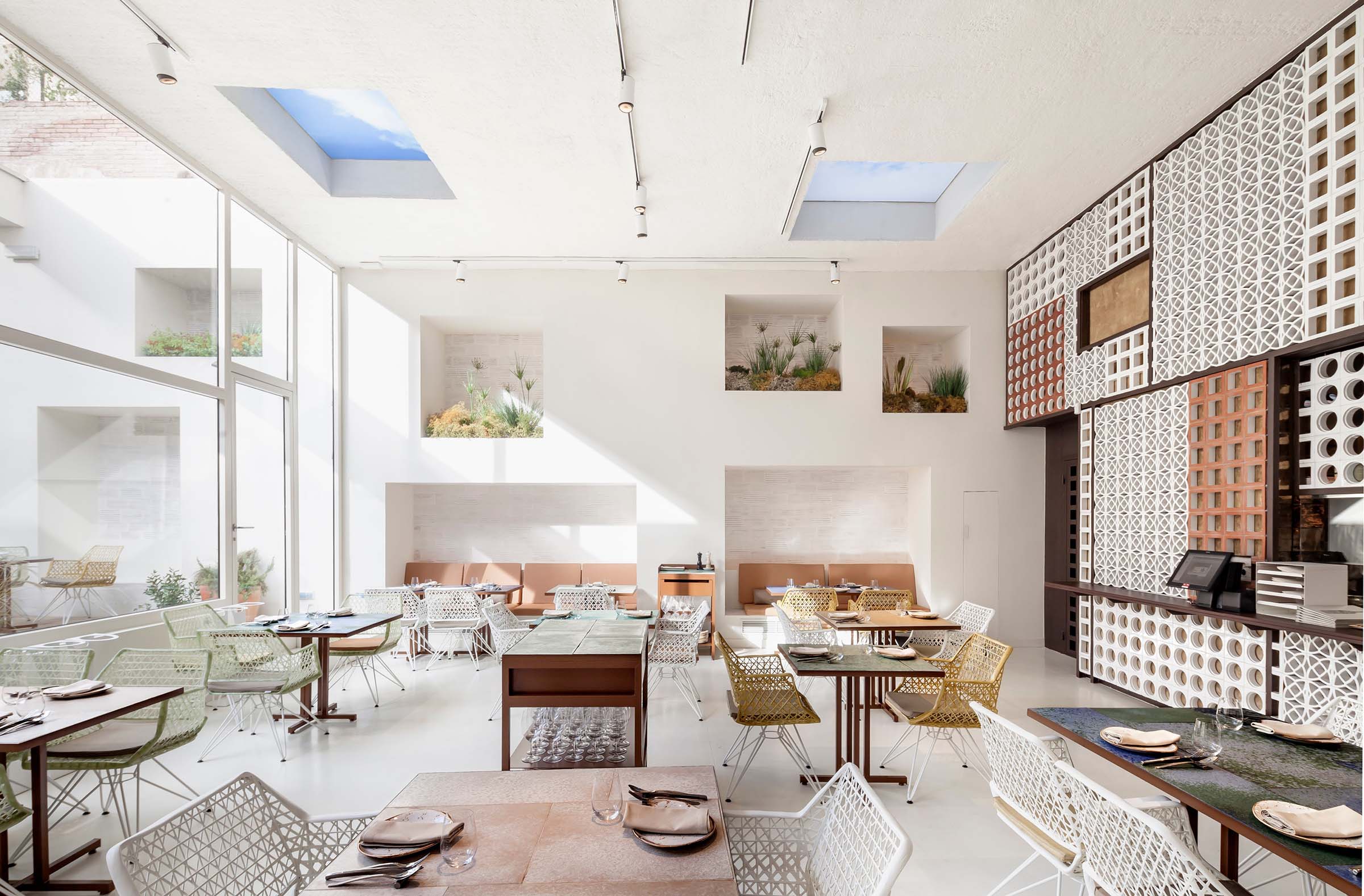 Food
Food in Barcelona, where to start? This is the land of the Adrià brothers and El Bulli, the small restaurant up the Catalan coast that rewrote the gastronomic rulebook time and time again. Albert Adrià now helms a series of restaurants, Tickets, Bodega 1900 and Enigma carrying the torch for his brother's iconic restaurant, with some of its most famous dishes making the odd appearance; Pakta and Hoja Santa offer adventurous Nikkei and haute Mexican respectively.
Naturally, many restaurants are the projects of former El Bulli chefs, and the restaurant run by Oriol Castro, Mateu Casañas and Eduard Xatruch——who each held senior positions in that most legendary of kitchens——is soaring apace in its global reputation, two Michelin-starred Disfrutar this year ascending to number nine in the The World's 50 Best Restaurants list. Former El Bulli head chef, Albert Raurich, is behind Dos Palillos and Dos Pebrots, the former's hot-and-raw prawns are simply celestial.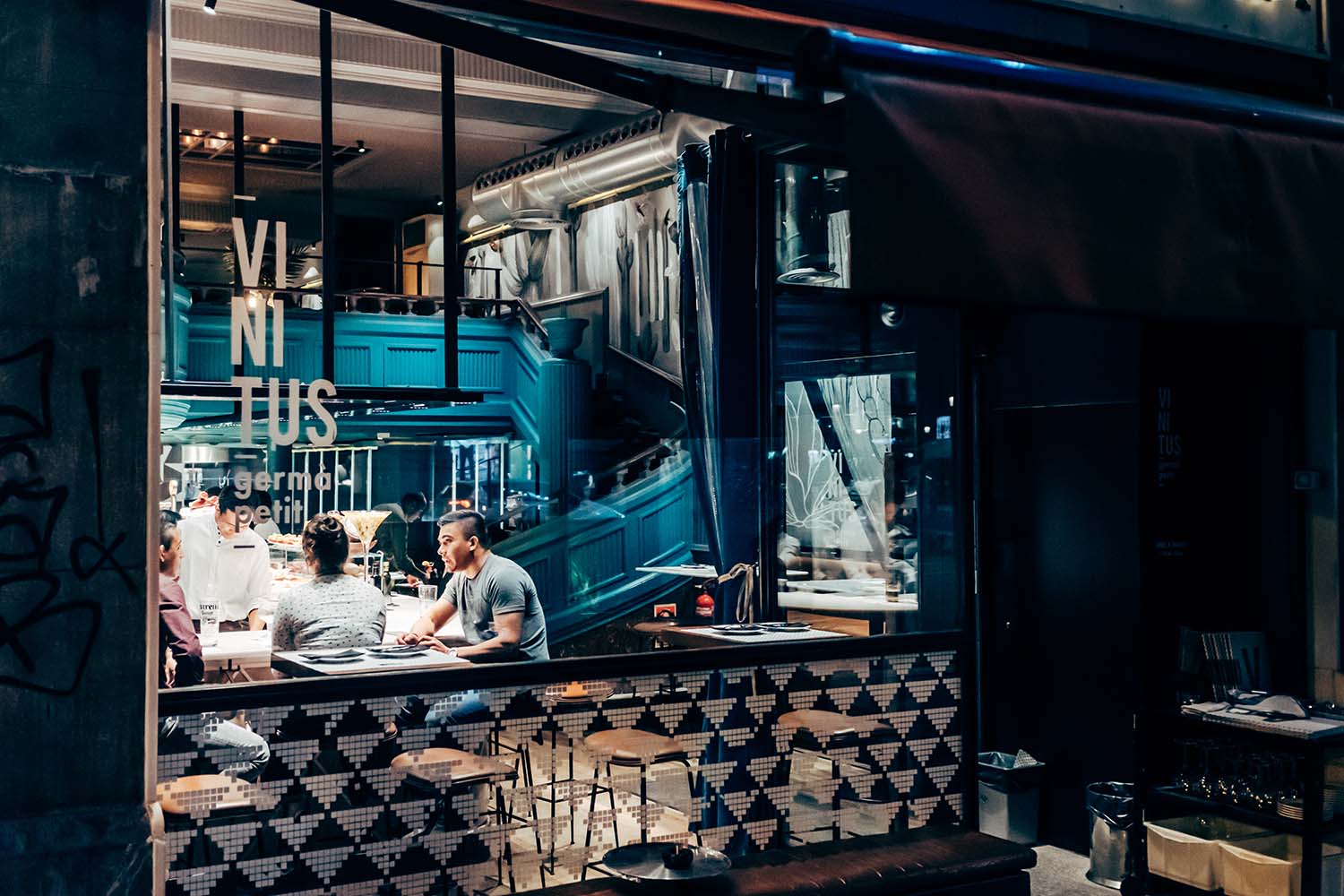 But this is not a detailed missive into the culinary landscape of Barcelona, rather a guide for craft beer fanatics to quickly find the best the city has to offer. So, first things first, you are in the domain of tapas, and time spent here would be time misspent if one were to not sample local favourites. Fight your way around the famous La Boqueria market and pull up to one of its many lunch counters. Try bombas, fried balls of mashed potato with minced meat hidden in their centre, spicy bravas-style sauce heaped on top; gourmet Peperami, fuet; pa amb tomàquet, bread smeared with garlic, olive oil and crushed tomato; calçots (if you are in town around December to March), baby leeks barbecued and served with romesco sauce; and, of course, Crema Catalana. And brave the tourists to go to the places every good guidebook tells you to go, because they're right.
That's Cal Pep, which three Michelin-starred Thomas Keller called 'the best in Europe'; Quimet & Quimet; and El Xampanyet. Brilliant modern alternatives include La Pepita, Vinitus Germà Petit, and La Vermu. Finally, if you're looking to wash your authentic tapas down with a decent brew, Barceloneta's El Vaso de Oro, a bar with more than 50 years of history, is a no-fuss standing-room-only spot that's also home to craft brewery, Cervezas Fort. At the end of the night, do as the locals do and queue up for churros dipped in oozing dark melted chocolate.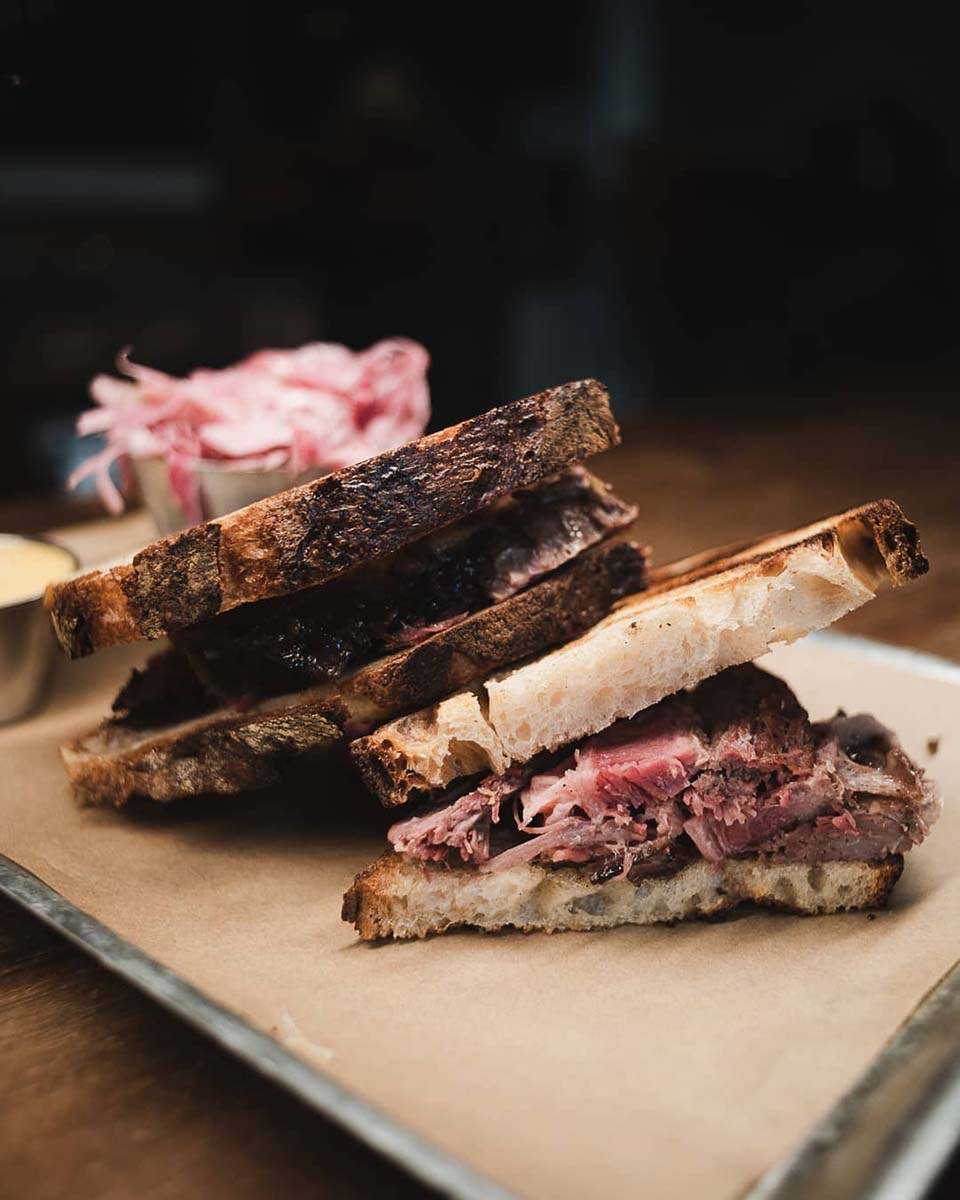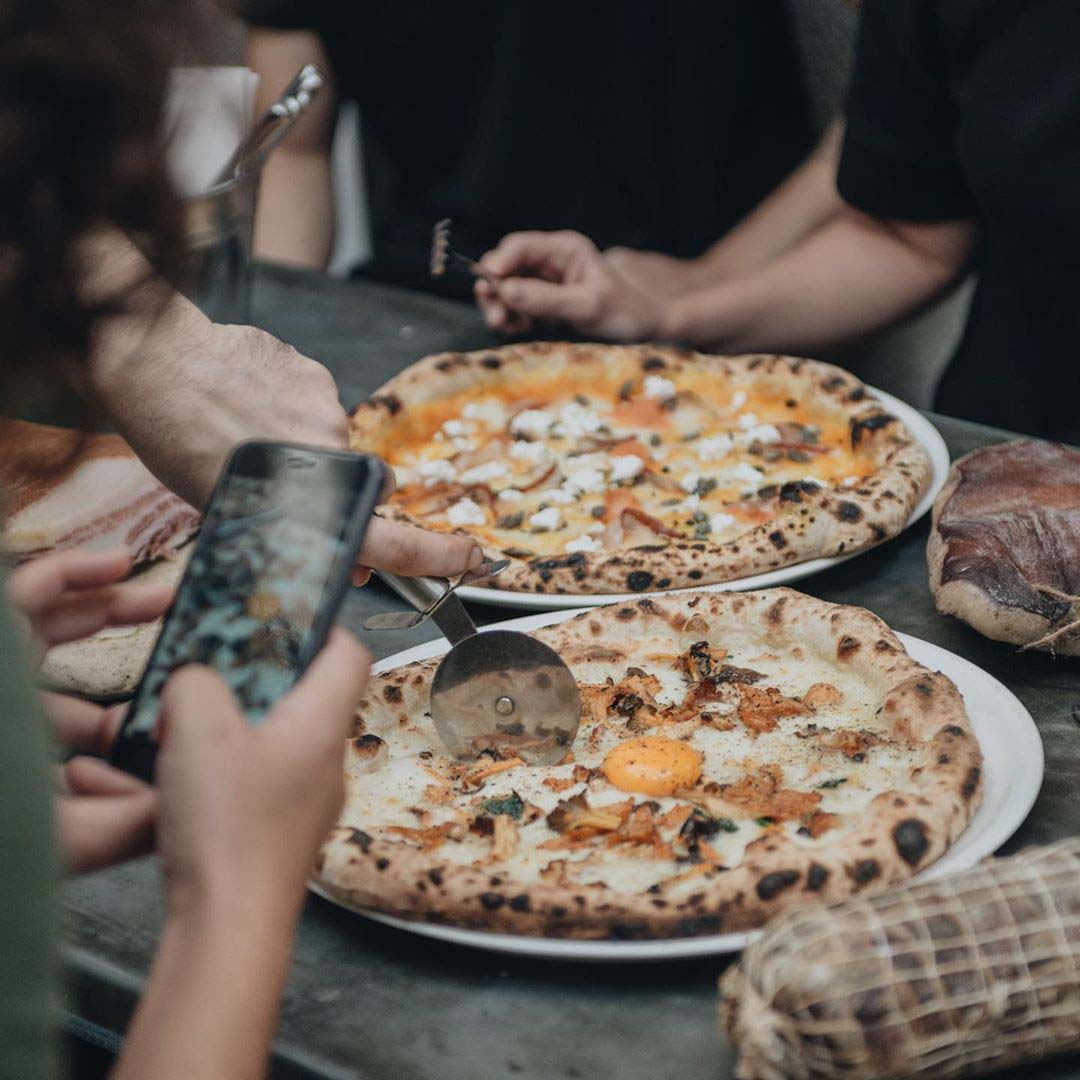 Of course all that craft beer will have you in search of high-end fast food, smokey flavours and tasty cheap eats. Fat Barbies is a brilliant BBQ joint with ribs and brisket and mole sauce and mac'n'cheese and all things good, there's also craft beers on tap; with multiple locations, Chivuo's is another ode to all things American, each venue of this 'slow street food' diner stocked nicely with great beer; and there may be incredible pizza abound, but Parking Pizza and Garden Pizza (from a former chef for the famous Roca brothers) are way ahead of the pack.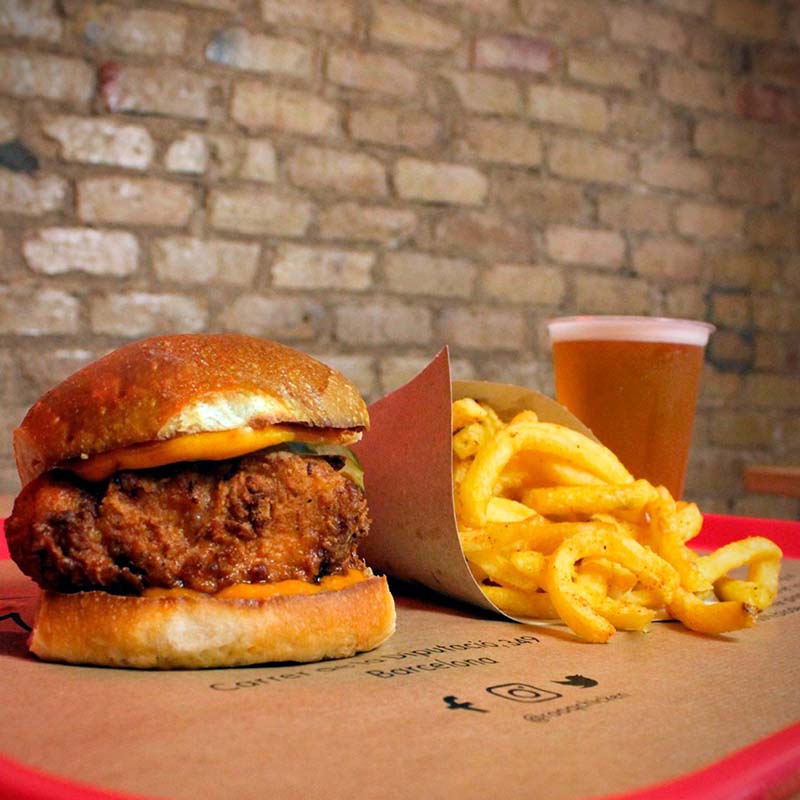 Bar Centro is a fully-fledged craft beer bar with gargantuan burgers; Cal Cuc is the latest from the folk behind well-renowned Asian tapas and craft beer joint, Mosquito; impeccable smoked produce from Rooftop Smokehouse should be sought out; and stupendous fried chicken joint, Rooq, is destroying this writer's waistline.
For bona fide cheap eat gems, you mustn't miss Mustà, whose shawarmas are a thing of rare beauty; whilst La Malandrina is an Argentinian grill where one can expect to wait for an hour or more to sit down and tuck into their offensively cheap but monumentally good cuts of beef. Finally, brunch and a Bloody Mary is the only way to say goodbye to last night's regret. Head off to queue outside Can Dendê, or check in on the folk at Caravelle, whose earlier-mentioned craft beers are worth sticking around for long after your avo' on toast has been digested.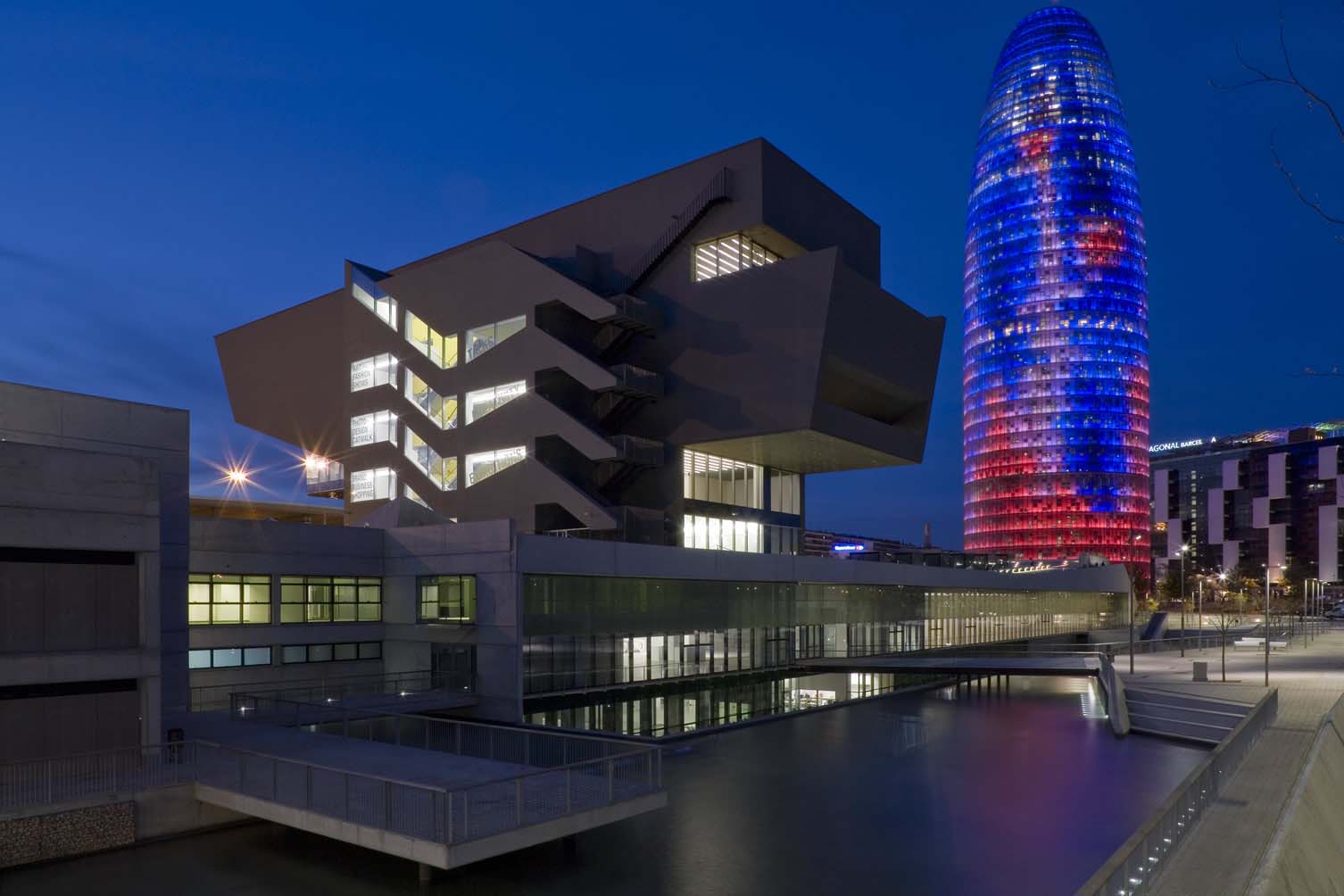 Culture
The iconic Museu d'Art Contemporani de Barcelona (MACBA) and its neighbour, the Centre de Cultura Contemporània de Barcelona (CCCB), serve as a hub for much of Barcelona's contemporary culture. They may not hold the cachet of a Tate or a MoMA——it's said that the climate here may be a factor in its lack of cultural institutions of such serious gravitas——but surrounded by skaters and frequent free music festivals, their singularity echoes that of the city's unconventional approach to most things.
But then there's the Picasso Museum, the Joan Miró Foundation, the Fundació Antoni Tàpies and the behemoth that is the Museu Nacional d'Art de Catalunya. The weight of culture old here is strong; you only need take a walk through its monument-littered streets to get a sense of that.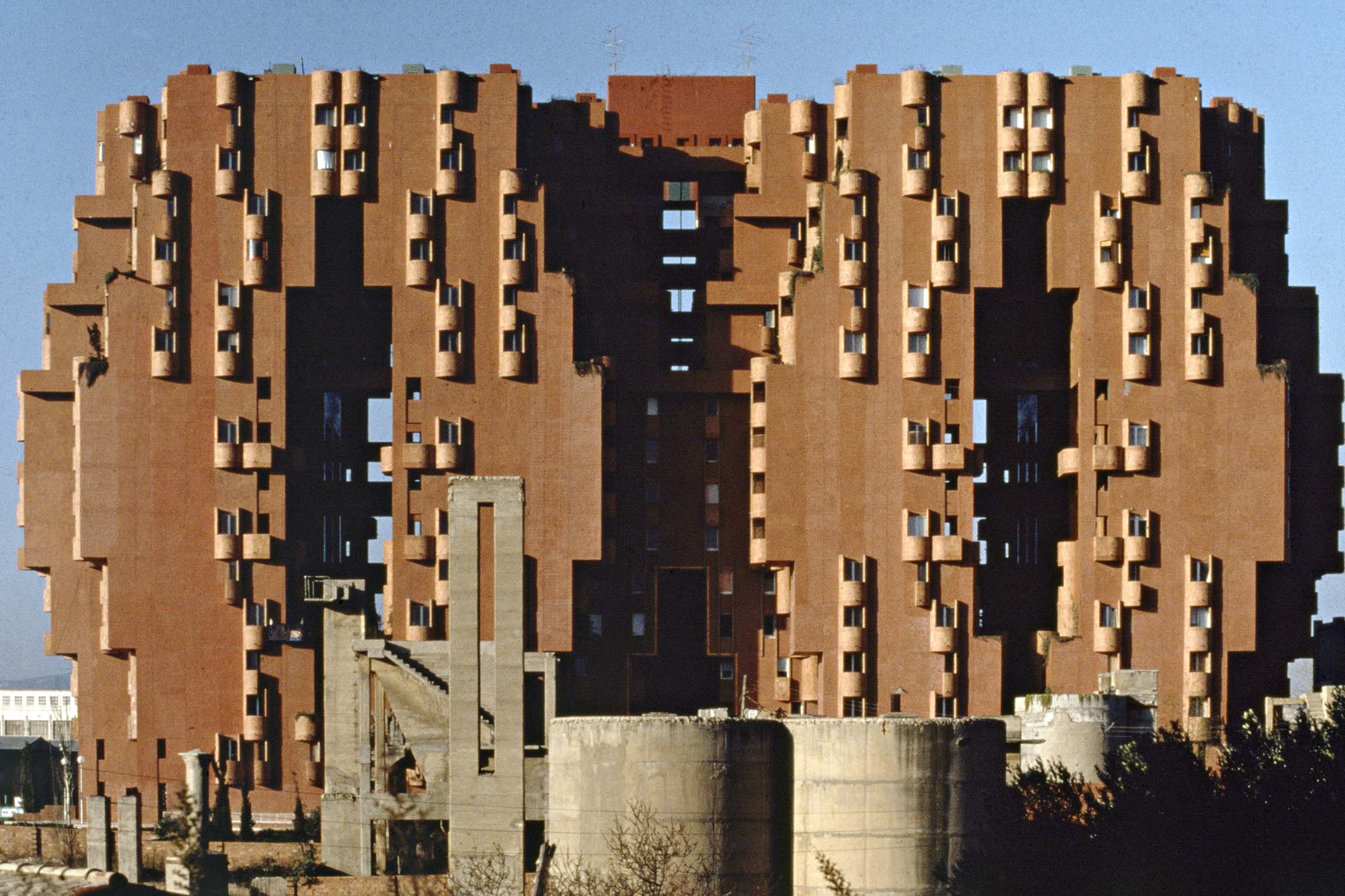 Among the Gaudí icons, there are plenty of contemporary additions to the cultural landscape. Frank Gehry's fish at the Hotel Arts; Antoni Tàpies's Tribute to Picasso; a giant Javier Mariscal shrimp; Mistos by Claes Oldenburg; various Miró works; and Roy Lichtenstein's surrealist El Cap de Barcelona. If you've already ticked off Gaudí's classics, a trip to his recently-resorted first residential home, Casa Vicens, should be top of your list. From the 1800s to now, nonconformist art and architecture is everywhere; and worth seeking out.
Game-changing architect Ricardo Bofill is still based in the city, and his frighteningly brilliant Walden 7 housing project can be found on the city's very limits; Torre Urquinaona is a monolithic multi-use tower built at the end of the 1960s; there's the flora-infused brutalism of Edificio Planeta; Jean Nouvel's 2005 high-tech skyscraper, Torre Agbar; Edificio Colón … and not even a mention of that cathedral.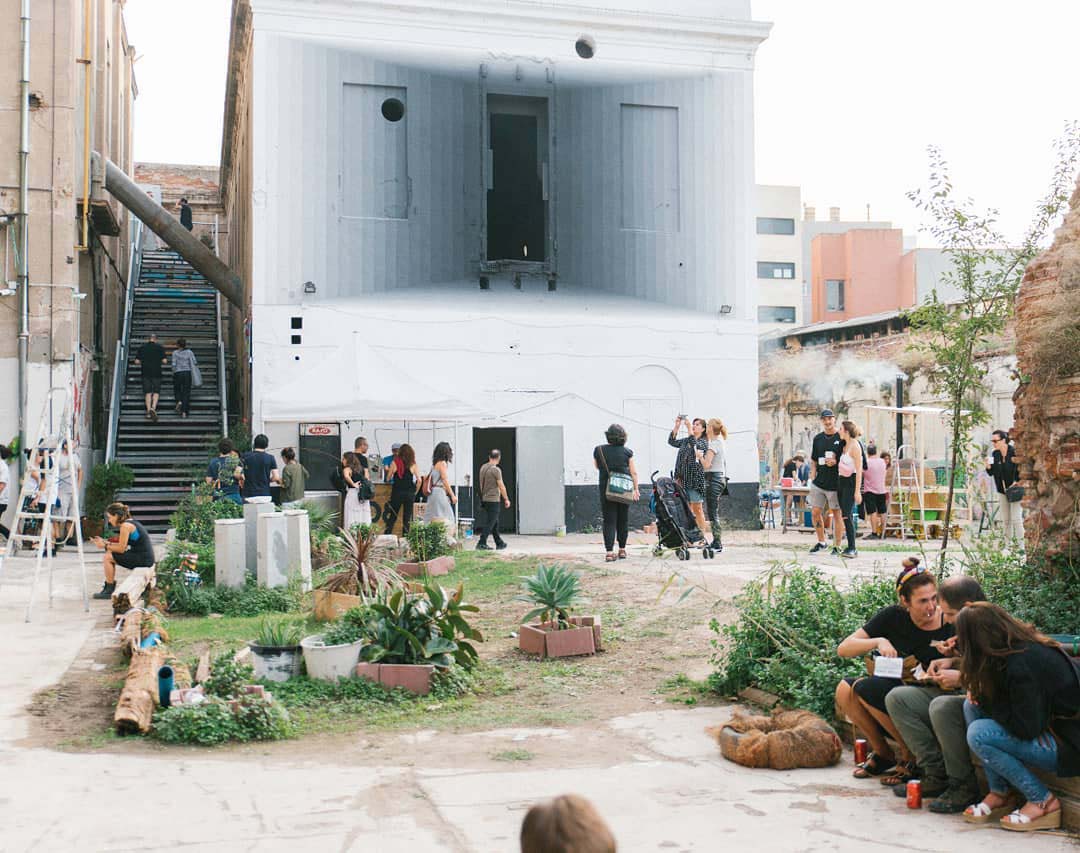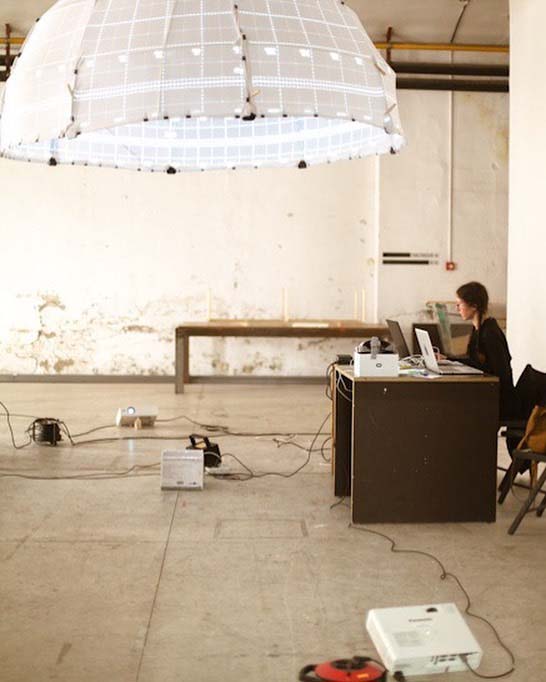 A coming together of big tech, startup culture, and progressive art and design, Poblenou——the city's former industrial heart, once dubbed El Manchester Catalán——has an essence of early 2000s Brooklyn about it, all warehouses-turned-creative-spaces. Visitors should check in on the Poblenou Urban District project for updates and the latest exhibitions, events, and temporary spaces; tech-minded arts platform Hangar and La Escocesa, an old factory repurposed as affordable artist's studios, are two particular venues to keep an eye on.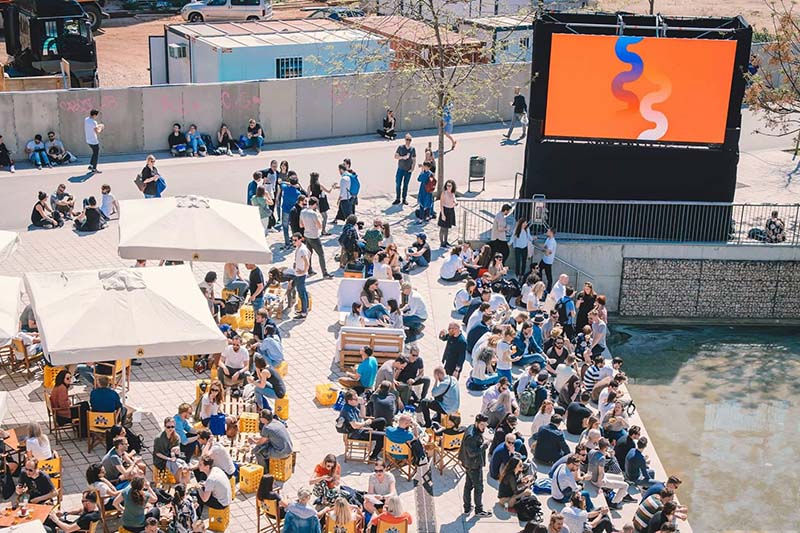 Strolling back into the city from Poblenou, it's impossible to miss the confrontational architecture of the Museu del Disseny (design museum), which stands in the shadow of Torre Agbar. It's exterior spaces are a laidback spot to spend a few hours in the sun, whilst design fans can pop inside to peruse a series of permanent and temporary exhibitions; the surrounding streets are incandescent in February, when light-art festival Llum BCN brings an ethereal energy to the area, whilst internationally-renowned creative symposium, OFFF, takes over the museum in spring.
Of course festivals in general are a big part of Barcelona life and, beyond the traditional celebrations, major events like Sónar and Primavera Sound transform the city for a week at a time. Looking for something out of the ordinary? Bleeding-edge electronic music and visuals arts festivals Mira, Mutek, and Lapsus are more than worthy of your time. Check in on Barcelona Metropolitan for latest events, or pick up a copy of the trilingual cultural newspaper, BCN MÉS, which can be found in cool spots around the city. (Needless to say there's excellent live music and club nights every day of the week.)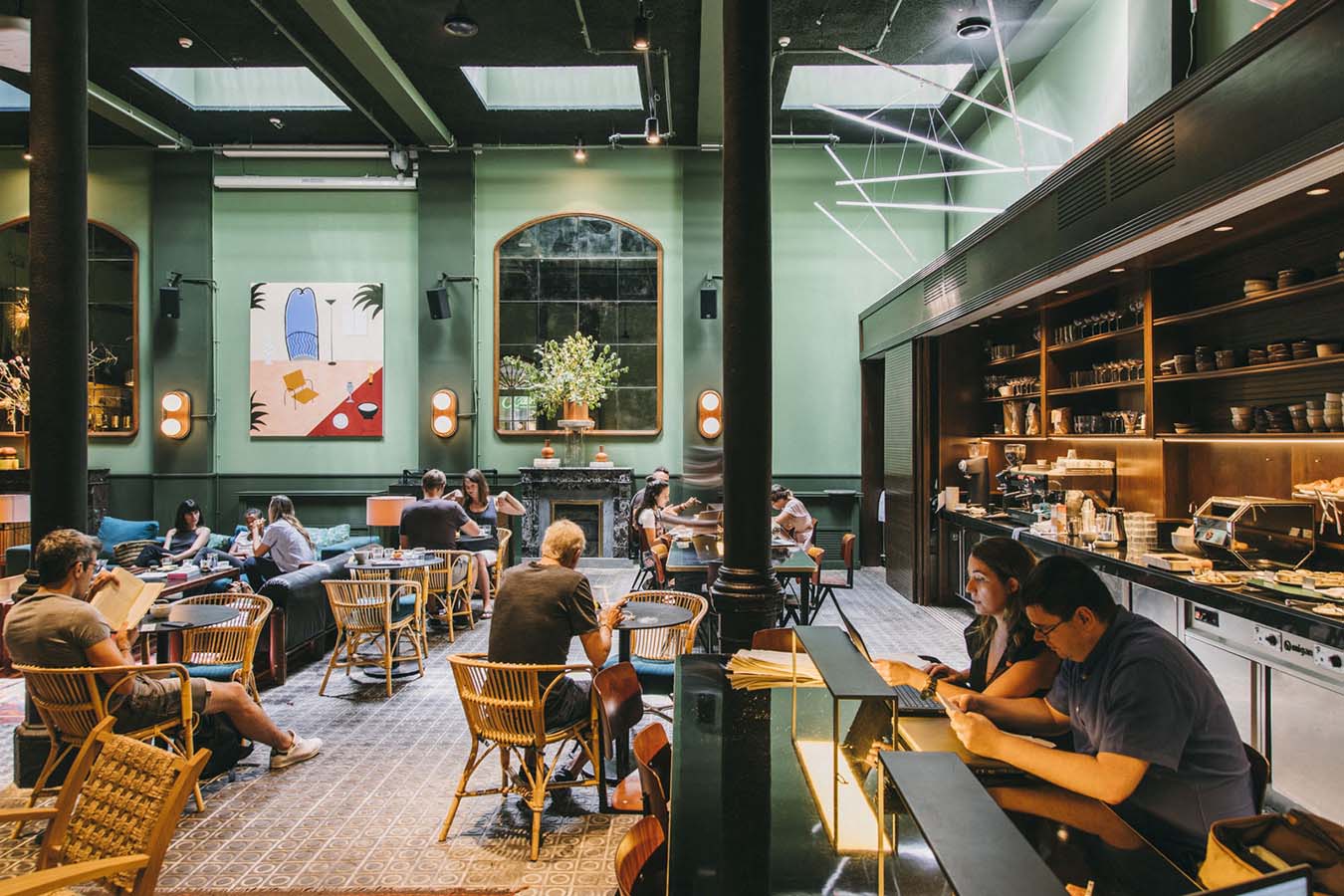 Hotels
There may have been a ban placed on new hotels as a measure to stunt over-tourism, but that hasn't stopped noted brands buying out and moving into old ones. It seems like there's a new opening every week. But you'll want to cut through the crap, so here's the lowdown.
Casa Bonay is the hipster darling, home to a branch of Satan's Coffee (a veritable Instagram influencer's wet dream), a laidback cocktail bar with DJs and events, restaurant, rooftop and neighbouring club with specialist sound system. There's a focus on natural wines (some of which have tasted peculiarly of meat), but the craft beer offering lags behind what you'd expect for a place like this.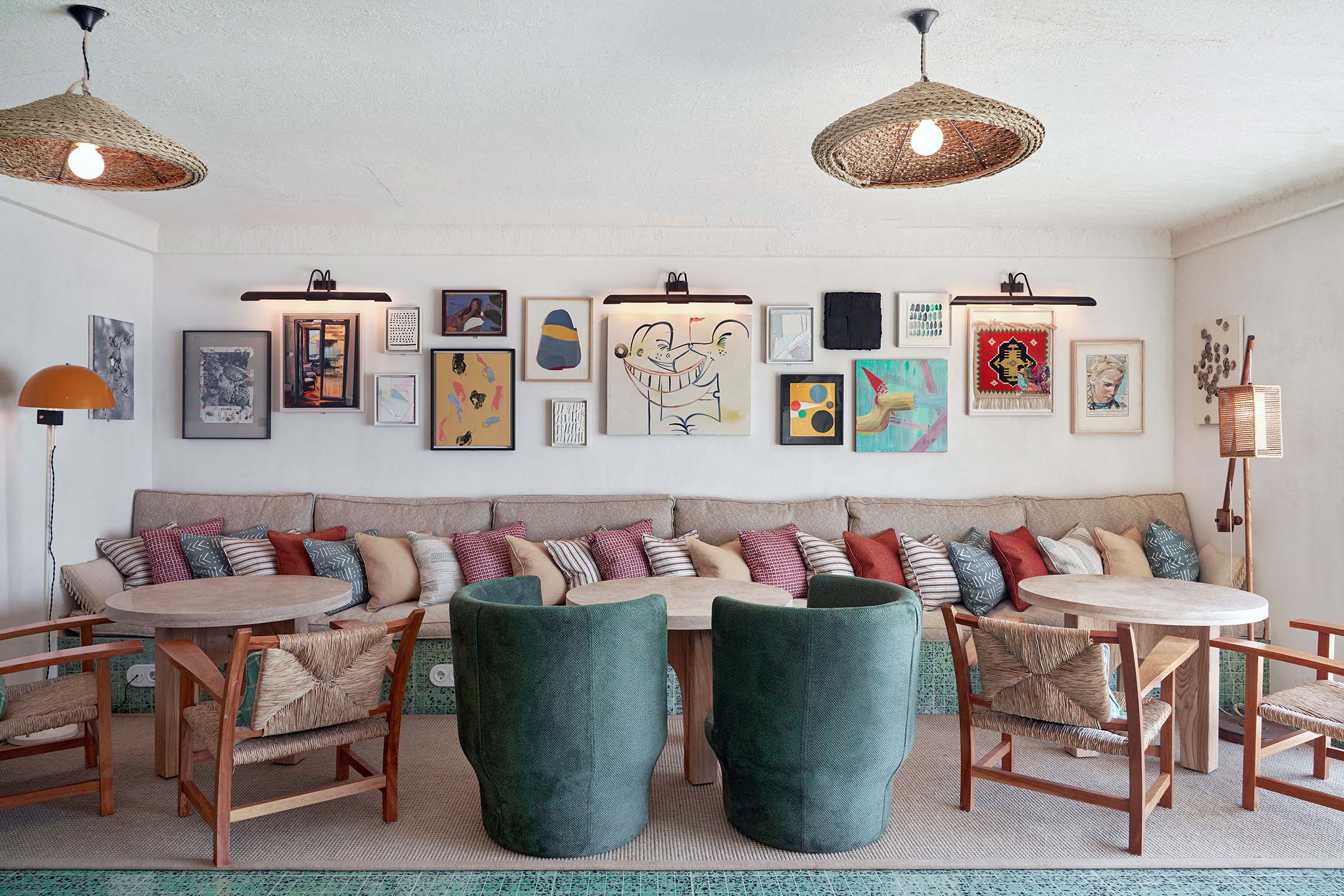 Having created their own beer in collaboration with Edge, and boasting a speakeasy style punch bar, The Barcelona EDITION is swank personified from Ian Schrager, the man behind hallowed New York disco den, Studio 54. There's the obligatory Soho House in town, but members should skip down the coast a little to Little Beach House Barcelona, an incredible beach-facing, 17-room hotel occupying a nostalgic 1950s motel.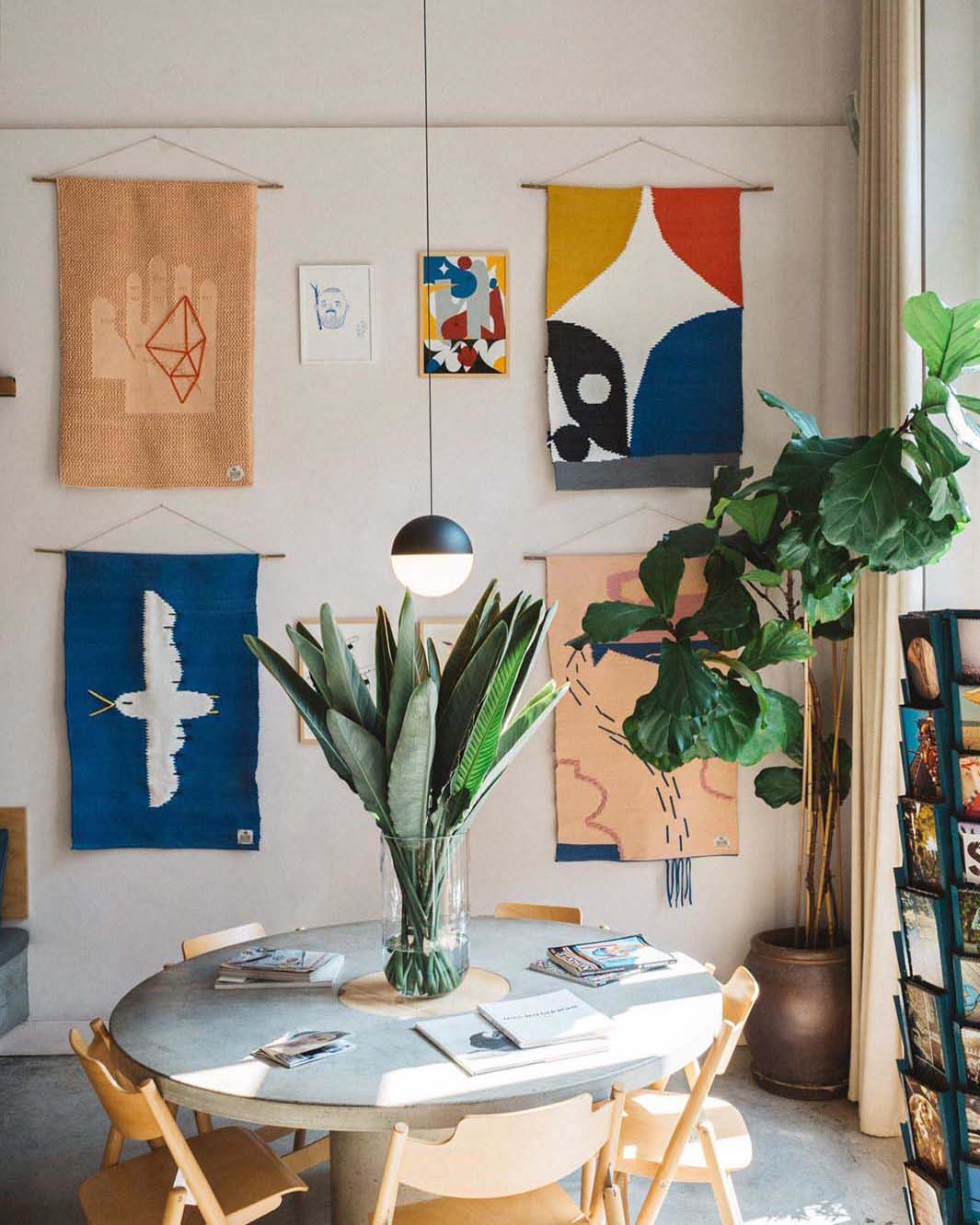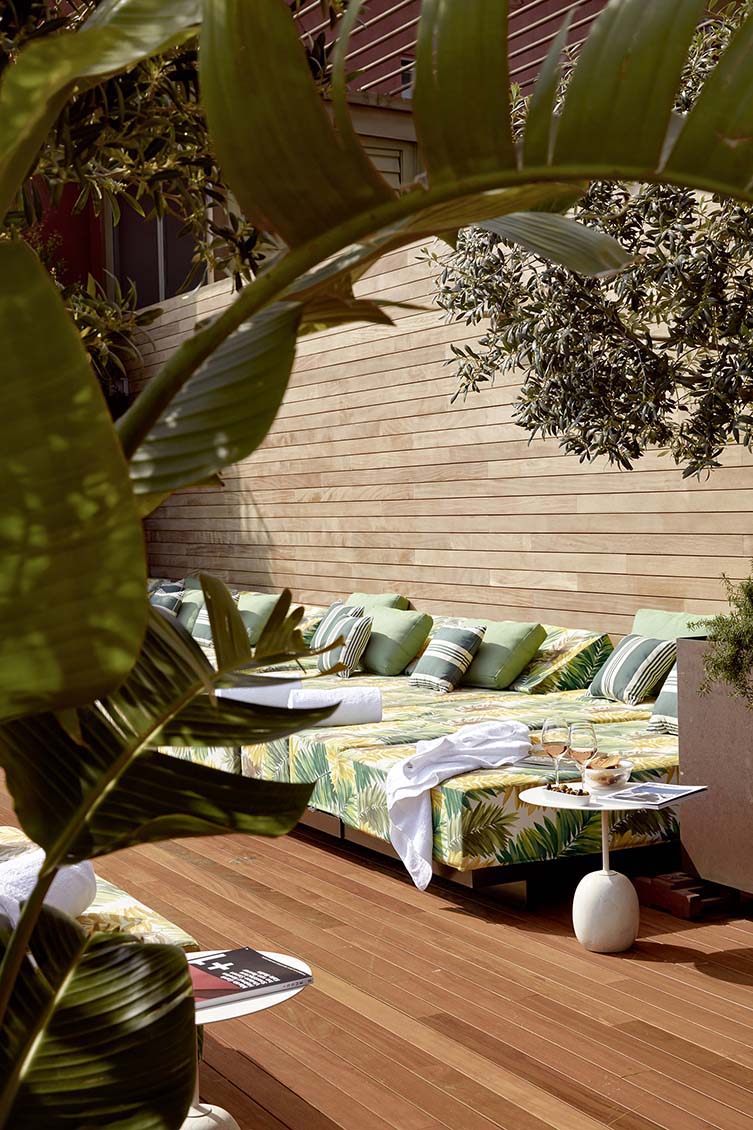 In search of a serene little slice of refinement and culture? Hotel Brummell is a winner. Impeccable design, a real neighbourhood connection, and regular events, this Poble Sec paradise has a real personal touch. Similarly, Margot House on enigmatic Passeig de Gràcia is a home-from-home if your home was the sort of place glossy magazine editors called you up to come and take pictures in.
The new kid on the block is stylish Sir Victor, with a rooftop pool overlooking Gaudí's Casa Milà and La Sagrada Familia; impressive cultural programming; a secret subterranean club; and Mr Porter, a supremely swish steakhouse downstairs. Nearby 'hip hostels' Casa Gracia and Generator offer considered design, youthful happenings, and fun-time vibes accompanied by accessible rates for travellers on a budget.