In the summer of 2017, Caña curated Beer Culture, an exhibition of craft beer-infused artwork at Garage Beer Co. in Barcelona. There was bold work from Omnipollo's Karl Grandin; the sinful airbrush of Emil Sellström harking to 1980s Miami Beach; label artwork from the designers behind Partizan Brewing and Cloudwater; a wry look at hipster culture from Swedish illustrator Petra Eriksson; and offbeat figures from Egle Zvirblyte among others.
Since then, the relationship between art and beer has become increasingly entwined; and the latter is more dependent on the former than ever before. 'Beer cans are the new record sleeve', we posited in our rundown of 2018's best beer label designs. Acreb Studio's irrepressible work for Garage; Evan M. Cohen for Hudson Valley; Nanna Guldbaek at LERVIG; Kasper Ledet's evocative work for To Øl; James Yeo at Bristol's Left Handed Giant … a full-scale multidisciplinary creative collaboration comprising music, photography, design and beer … we are (thank God) a long way from the hand-drawn sexism of real ale.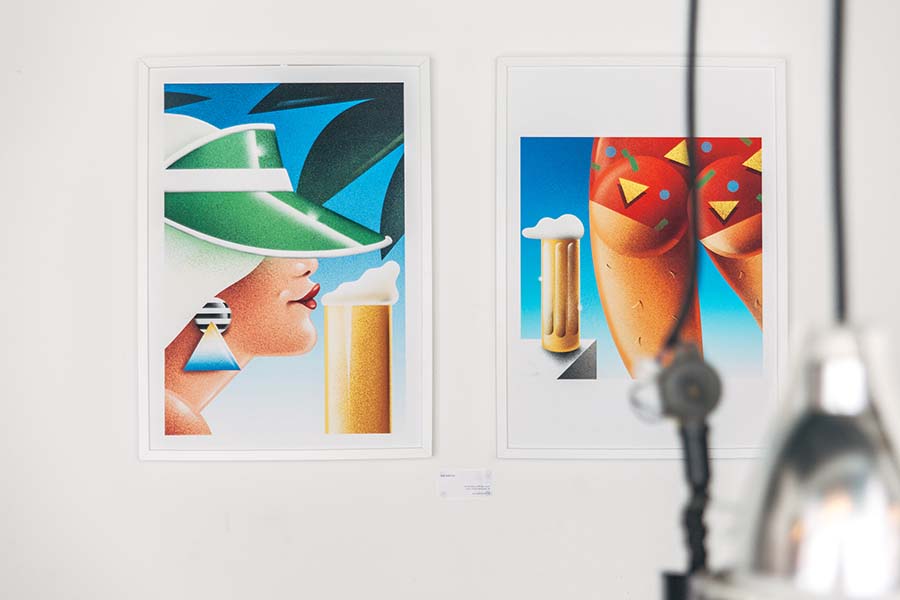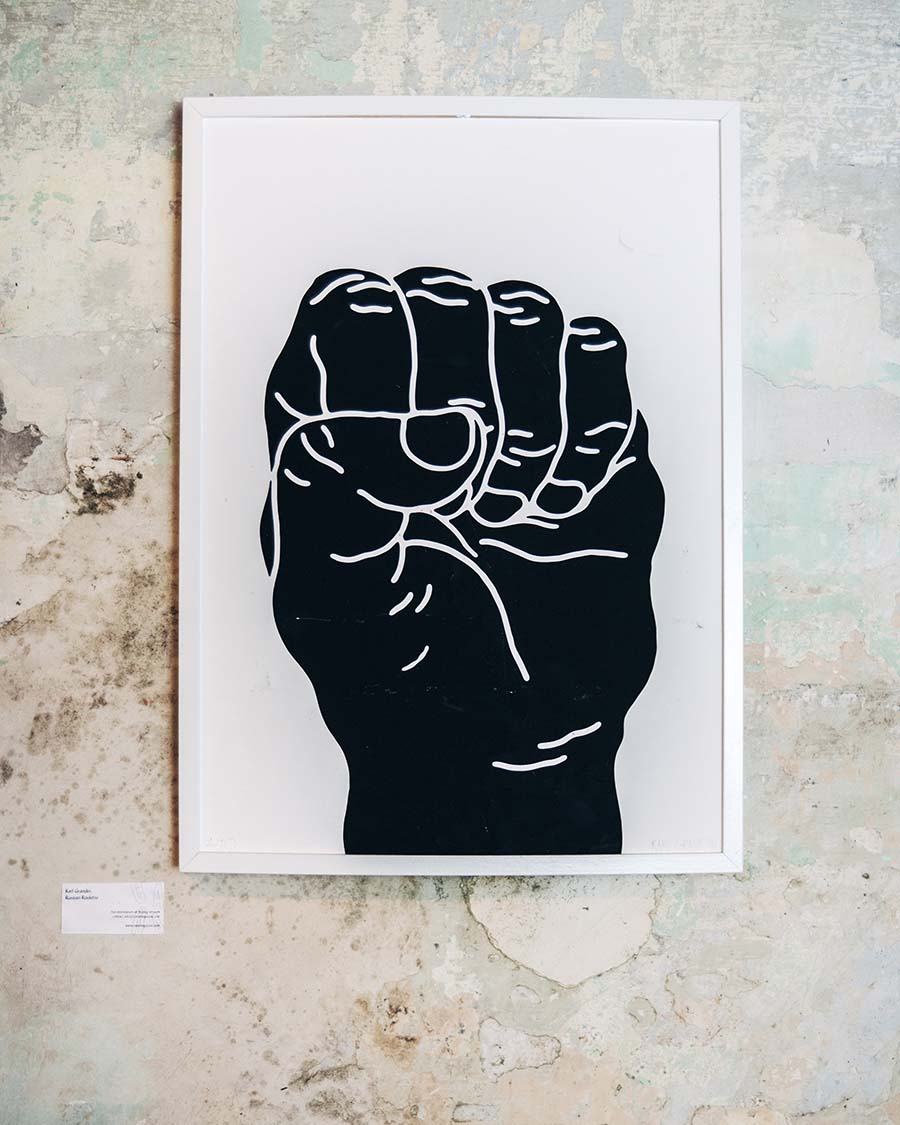 As well as beautifying the walls of one of Barcelona's best beer bars for a few months, Beer Culture also defined Caña's approach to fusing the world of craft beer with its wider culture and the inspiration of creative minds. We seek to explore all that makes craft beer what it is in 2019 and moving forward; to embrace these scenes' mutuality with one another.
As we move toward our goal of establishing Caña in physical form, let us introduce you to the Caña Art Club.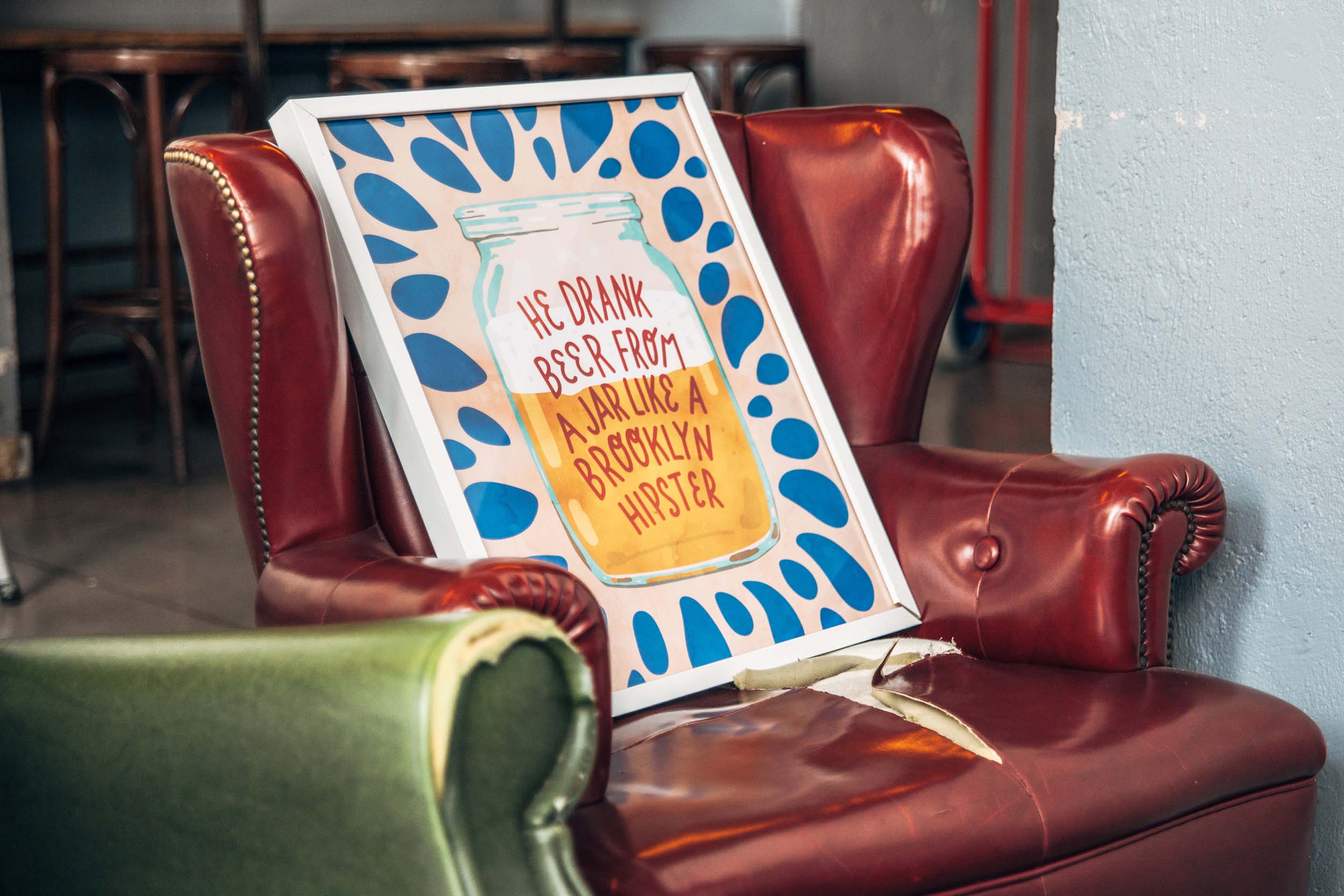 Focussing upon challenging the current space and helping to drive forward beer and its surrounding culture, we want to hire the best writers, photographers and artists to produce peerless editorial. To help us realise our goals, we have established a Patreon page on which you can support our progress from as little as $2 per month. For those as fond of the arts as we are, though, our 'Art Cognoscenti' tier automatically subscribes you to our quarterly art club.
Subscribing at this tier ($30 per month) means you'll receive exclusive and limited edition giclée art prints, short-run postcard collections, even mini-zines. Every three months we will collaborate with a creative who inspires us, creating a singular piece of work that will inspire you. Subscribers will be welcomed with a hand-numbered A4 giclée print of an artwork we commissioned from the brilliant Spanish illustrator, Jose Mendez. You will also receive a mammoth 40% discount on other Caña merchandise and art prints.
Join the Caña Art Club
Join our quarterly art club, where——for $30 per month——every three months you'll receive an exclusive, limited edition artwork in collaboration with an inspired creative; receive 40% off future Caña merchandise; and help us grow our platform into the physical space.