"I've often said," begins Lily Waite, "that if I can change the mind of one person, or positively influence their thinking, then I've done my job." Based upon the rapid success The Queer Brewing Project has enjoyed since its recent inception, one might consider that it's job done. But you get the feeling that Waite is the sort of activist whose humble desire masks an inner fire capable of raging way beyond a quick-off-the-marks success story.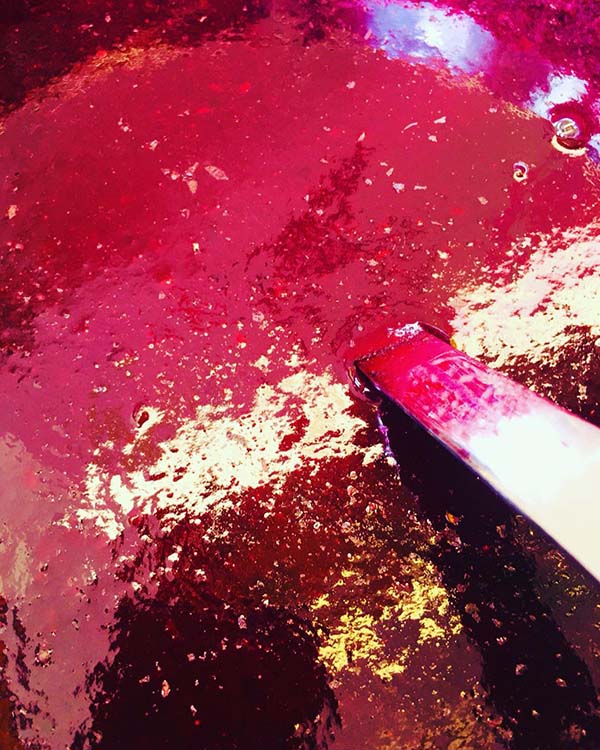 Lily Waite is a queer trans woman, and The Queer Brewing Project is her crusade against intolerance; a platform through which to agitate the dominant demographic of the beer world. An artist and beer writer, Waite's project launched this spring following the roaring success of Dinosaurs Will Die, a Manchester Beer Week art exhibition and collaborative beer with the city's famed Marble. It is about meaningful change, awareness, stubbornness in the face of prejudice and shaking up the status quo. It is about representation and visibility. It is about helping shape an industry that does the right fucking thing.
"Naturally I'm looking way beyond that," she continues with that notable defiance, "but whatever impact I can have is a positive thing. That said, I am keen to get the beers out into venues and bottleshops that might not otherwise stock typical craft beer, and provoke thoughtful and inclusive conversation in places where it might not necessarily happen." The Queer Brewing Project, by its very nature, is a platform with a thirst to take its message beyond the orthodox craft beer community. And, since its official launch at the end of April, its progressive message has been roundly welcomed.
"We've got some way to go, but we can only go so far whilst we live in an intolerant society——so why not try to affect societal change through beer?"
"The response has been amazing," Waite exuberantly proclaims. "Positive press coverage, fantastic support on Patreon (which will help keep the project going), and just generally good feedback … it's clear that the project is much needed. I've had a huge amount of collaboration interest——some from queer and trans people at breweries, a lot without, which is an awesome show of allyship——to the point where I'm looking at brewing much more regularly than I had initially planned. It's looking like there'll be quite a lot of TQBP beer out there this year."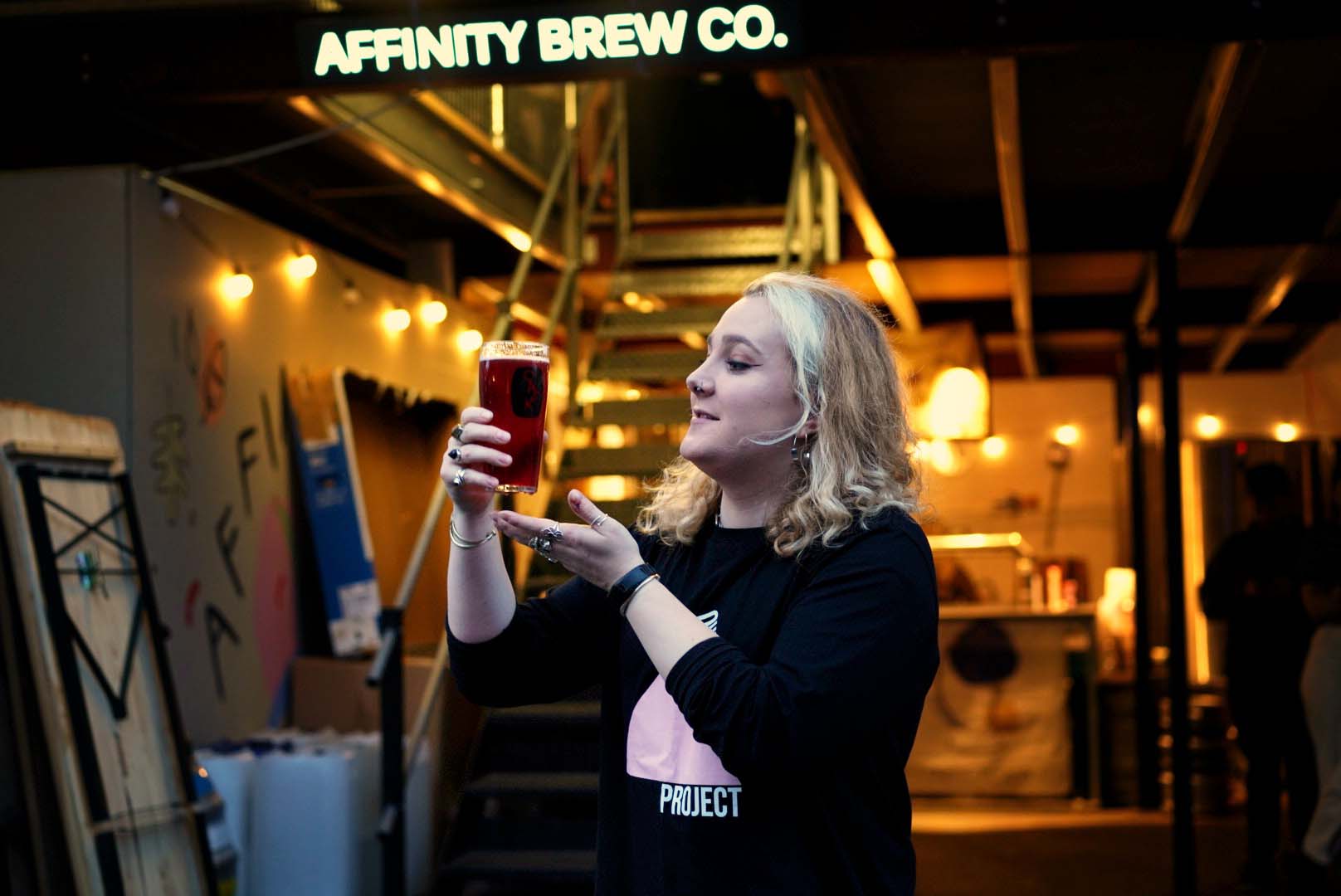 With a brew currently underway with Florida's 7venth Sun, collaborations with Northern Monk and Goose Island ticked off, and having collaborated with Brick Brewery on Preferred Pronouns, the London Craft Beer Festival's official 2019 beer, Waite is quickly building on the success of TQBP's debut beer, Queer Royale, a Kir Royale-inspired blackcurrant pale ale brewed in collaboration with Bermondsey's Affinity Brew Co. Is this a project that could extend beyond such collaborative efforts?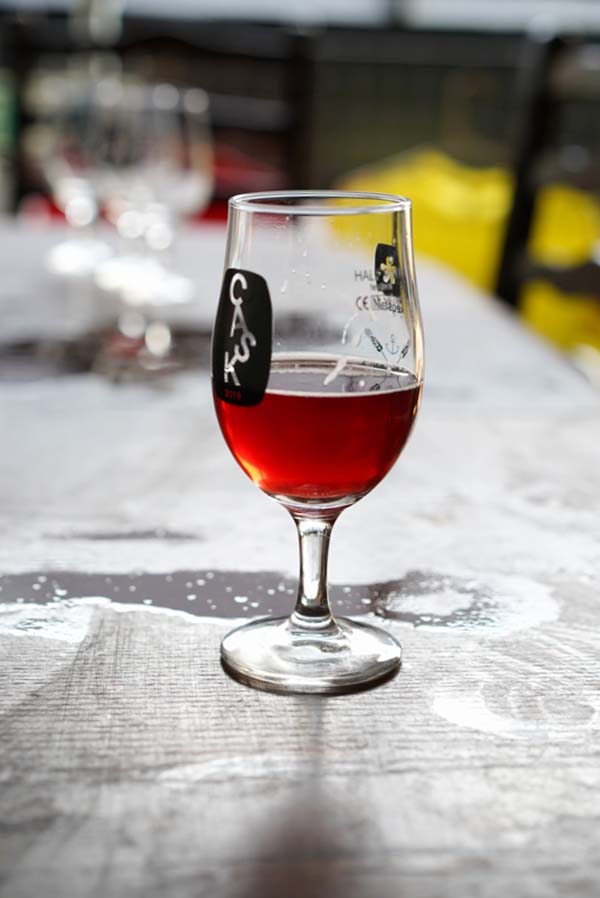 "At the moment I have no intentions of opening a brewery myself, but I want to make change through something I love and enjoy." Which is probably for the best, as Lily admits her inexperience behind the tanks. "Though I can count the number of times I've brewed on one hand (not including my one, fairly poor, foray into home brewing), it's something I'm really interested in. I'm excited to be working with some phenomenal brewers on the recipes for the beers on which we're collaborating. I'm always keen to dig out a mash tun, too." For now, this determined activist is sticking to ideas and hard graft.
"I want this all to be collaborative," she tells me of the process behind a TQBP brew, "I'd hate to be prescriptive with what I want to do. I want the breweries to be involved in more than just the beer side, too; I'd love them to help choose the charity the beer will support, for example. With it being a collaboration between both of us, there's no set direction for the styles of beer we'll be brewing. I simultaneously want the beers to be accessible and easy drinking, to encourage a wide a reach as possible, but I also want to have fun and brew silly, creative collaboration beers. I'm chatting to one brewery at the moment about doing a vegan milk stout——I'm no fan of lactose in beer but I want to brew a delicious pudding."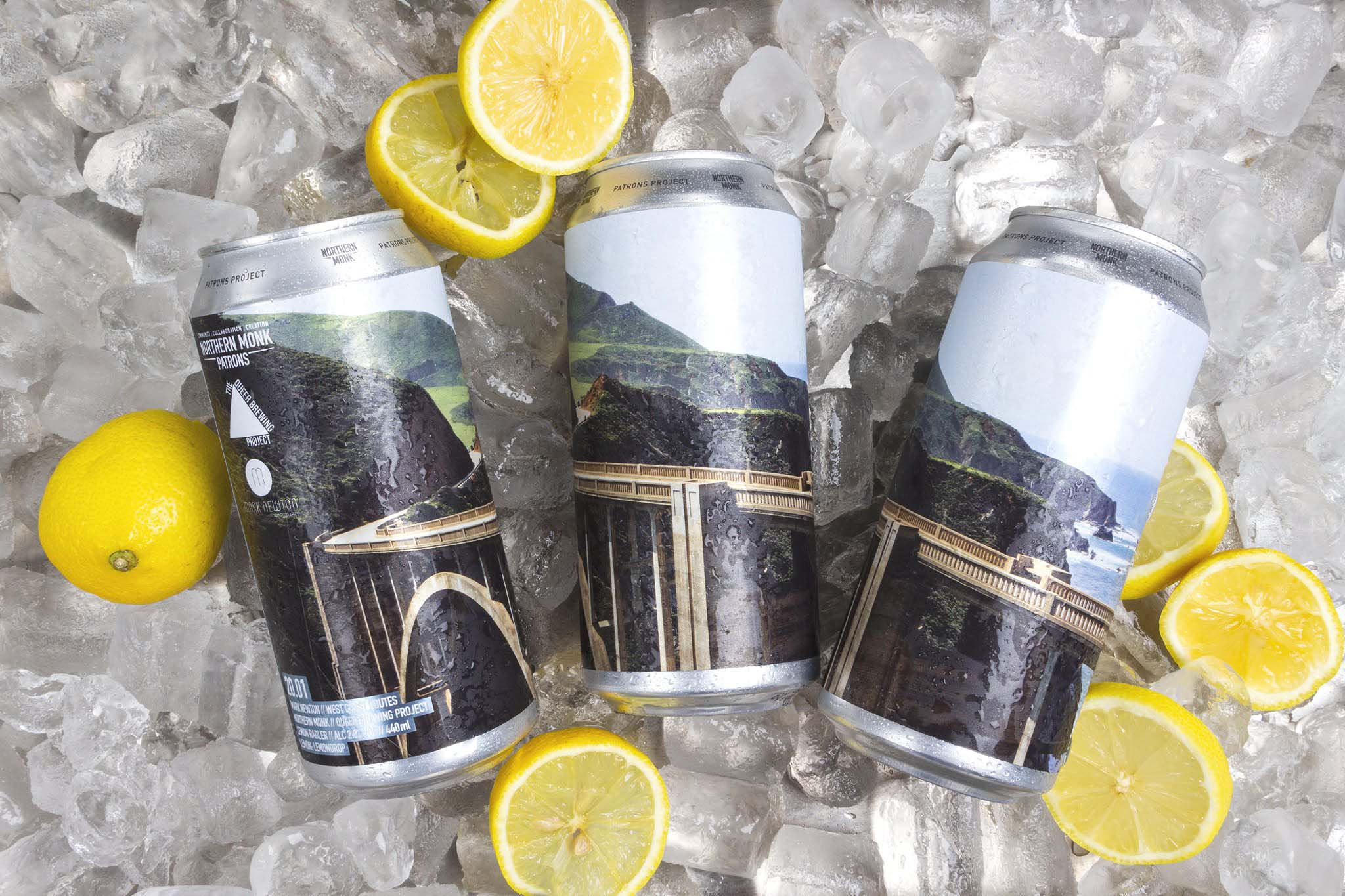 Whilst the beers are delivered with a heady side of merriment, there is of course a serious side to this worthy project.
"As a visible queer trans woman, I've had some rather unpleasant experiences, from not-so-subtle sniggers at my expense, to outright hateful comments and words thrown my way. More often than not, though, the most tiresome have been micoraggressions, those instances not big enough to call out immediately, but given time, those that start to wear you down. That said, I've had some wonderful experiences, too. There's been something of a shift toward more conversation about these issues and how we can be a more diverse and inclusive community, but I sometimes feel frustrated that a lot of that is simply the workings of an echo chamber."
"Right now I just want to make delicious beer, and do some good for things that mean a lot to me."
"Conversation is fantastic, and it does a great many things, but the more tangible efforts of those such as Beer Kulture, the Black Malt Bottle Share Club, the Everyone Welcome Initiative, Women on Tap, and Out and About Sheffield are from where I believe we'll see progression stemming. We've got some way to go, but we can only go so far whilst we live in an intolerant society——so why not try to affect societal change through beer?" As Lily herself says, "beer is social glue", what better a way to tackle necessary issues than through something that intrinsically brings people together?
The non-profit project will donate a portion of proceeds from the sale of their collaborative beers to organisations supporting trans people and their families, queer and trans healthcare rights, and other significant issues; also seeking to raise funds for charities that combat intolerance and prejudice on a wider scale; think anti-fascist, anti-racist, and disability-rights platforms. Contemporary craft beer culture may be dragging the brewing world out of the dark ages, but there's still a long way to go in seeing these sorts of issues receive the prominence they deserve.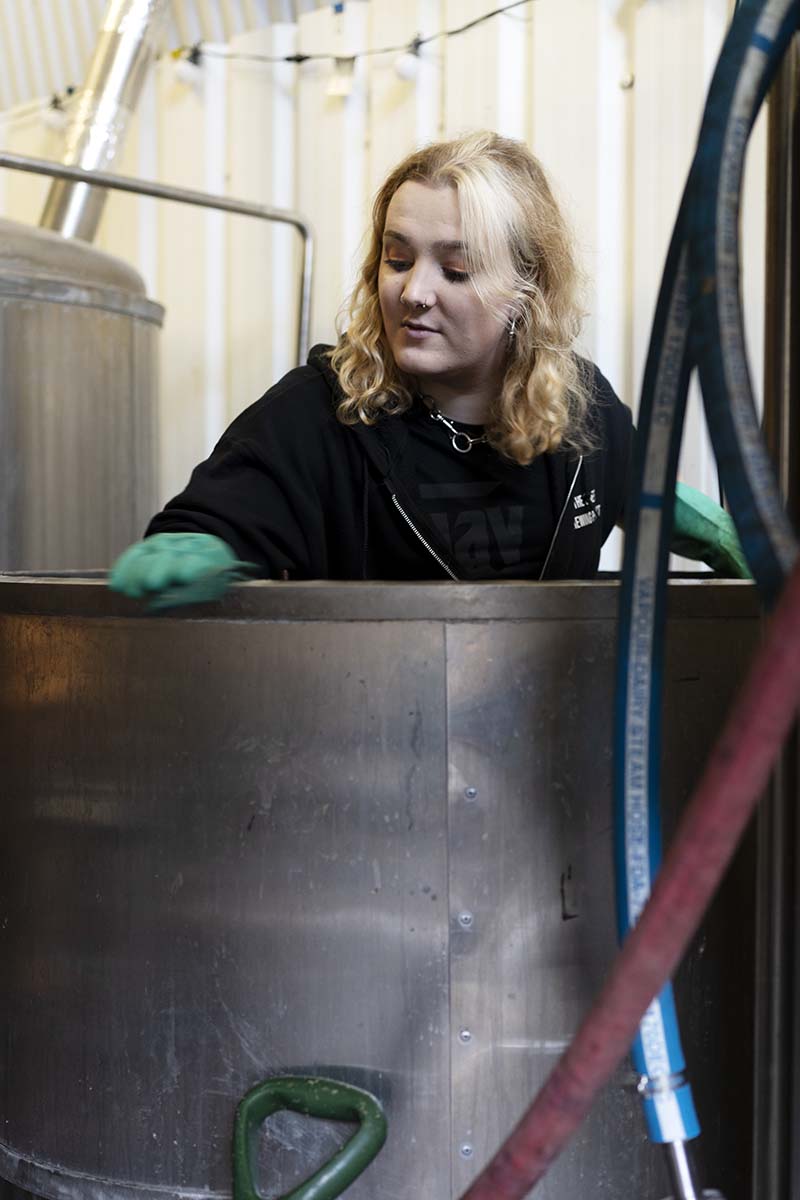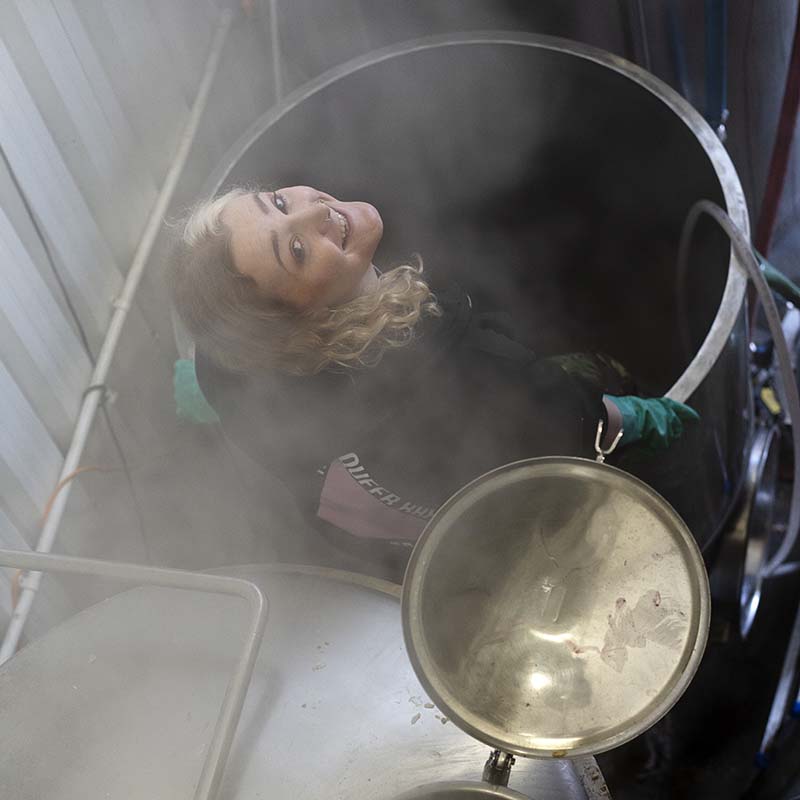 "The world needs The Queer Brewing Project now, because within the environment in which it and I exist——the beer and brewing world——the demographic is still incredibly hegemonic," Waite laments. "Whilst it is shaking off its bearded-bro image, there's still relatively little positive representation of LGBTQ people, and if you can't see it, you can't be it. Beyond that, we still live in a prejudiced society, filled with homo-, bi-, queer-, and transphobia. If there's a way to combat this through the beer in someone's hand when their eyes skim the label, then that's what we'll do."
A project in its infancy, Lily Waite's work thus far is nothing short of inspiring. Honest and thoughtful, The Queer Brewing Project feels capable of achieving great things through simple means. It is not a big, all-encompassing platform, rather a way for one beer enthusiast to create meaningful change for things close to her heart, with another thing close to her heart serving as conduit.
"I'm hoping to be able to get other people involved moving forward," she says of its future, "but right now I just want to make delicious beer, and do some good for things that mean a lot to me." And who can argue with that?